You thought your iPhone was safe? That no one can get to your data? Unfortunately, we have to disappoint you: At least in the world of intelligence agencies and spies, there are now effective ways to crack iPhones. These days, Forbes announced that the Israeli intelligence supplier Cellebrite No matter how strong it is to unlock all iPhone models. Regardless of the respective protection mechanism - PIN, password, fingerprint as well as others can leverage Cellebrite, according to Forbes research leverage.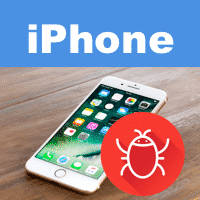 ALL models & software versions affected
Specifically, this means that all current iOS devices - iPhone, iPad, iPad Mini and iPad Pro as well as the software versions iOS 5 to iOS 11 are no longer safe. Despite Apple's intense and unhelpful efforts, even the new iPhone X and the latest iOS 11.2.6 are affected. But not only Apple has the buck - Cellebrite also offers its services for cracking the industry's most secure rated Google Android devices.
Supposedly already first use in criminal cases
For us normal, this feat of espionage (still ?!) has rather less importance. Of course, Cellebrite counts various authorities like Homeland Security, Border Protection or the FBI among its customers. With the "Cellebrite Advance Unlocking Services" actually suspects or their smartphone could be screened. So allegedly happened in December last year at a criminal suspected of arms trafficking. His iPhone X was sent to Cellebrite and the data was extracted there in secret laboratories.
Profitable business for clients like the FBI
Of course, Cellebrite does not reveal exactly how the service works. Experts assume, however, that the company uses previously unknown security vulnerabilities. It would make more sense for the security of all smartphone users, however, if Cellebrite would pass on his knowledge to the affected companies for improvement measures. But business is business - and not bad at all: According to Forbes, Cellebrite is said to have paid the US Department of Homeland Security a hefty sump of 2 million dollars last year ... money rules the world.
Created on:03/17/2018