Tiktok is becoming increasingly popular. Teenagers in particular can no longer pass out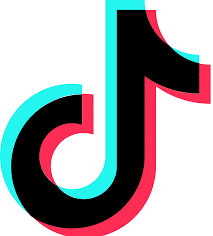 e the video portal - and at the same time open the door for hackers & Co. As has now become known, cyber criminals actually had access to private videos of Tiktok users through a TikTok security hole!
Tiktok is washed with all water. At first glance, the video portal, including the social media function, sounds quite harmless. Upload videos, exchange ideas, etc. Even the children of celebrities like Heidi Klum give a lively insight into their lives. Tiktok is from China, however. And, fittingly, has been suspected of espionage several times.
Access and manipulation through Tiktok security hole
Clear that the video app is under surveillance. And so have Check Point security researcher Security holes found in November and Tiktok informed. The company eliminated the gaps by mid-December - but they had a lot to it: It was possible to manipulate text messages as if they came from Tiktok itself. There was a link in the fake messages. If the user clicked on this, the attackers already had partial access to his account - including videos!
Tiktok makers grateful for advice
In addition to this serious security problem, the hackers were allegedly able to redirect the compromised users to a Tiktok fake page and extract additional data. In its public statement, the company expressed gratitude that the researchers had pointed out the security vulnerabilities. In general, such information is very much appreciated. According to Tiktok, the gap was not exploited.
Is China spying on the whole world via Tiktok?
The new security hole fits in with the fear that Tiktok could even serve as a brilliant spy for China. That would be nothing new for the Chinese regime. In the USA in particular, the app is suspected of evaluating the videos and passing the data on to the Chinese government and others. The American army is no longer allowed to use the app for this reason. In addition, there seems to be censorship on Tiktok. Videos critical of the government have been removed, postings by the disabled have been hidden, etc. Of course, Tiktok always has an answer and apology ready. But a stale aftertaste remains ... Tiktok is not the only app to be enjoyed with caution, like this report shows!
Created on:01/17/2020