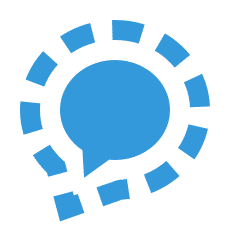 "Signal" - what's that?
"Signal"Is a free messenger available for the desktop, Android and iOS. Security experts worldwide recommend the crypto messenger because it collects only a little data of its users. In addition, "Signal" obscures all data with end-to-end encryption. This means that in principle no one can follow chats and phone calls. In addition, it is up to you to decide within which time span sent messages will be deleted. "Signal" contains no ads or trackers and is therefore actually a completely secure messenger.
Individuals can eavesdrop on others? What happened?
A vulnerability in the Messenger "Signal" has allowed a call to be accepted without the recipient having to confirm anything. Using a modified client, a caller can control the making and receiving of the call. A so-called "handleCallConnected message" is transmitted when accepting calls. However, this only applies to ordinary phone calls via "Signal" - Not with video chat! "The connected call is just an audio call because the user has to manually activate the video," said Natalie Silvanovich of Google Project Zero.
Natalie Silvanovich of Google's Project Zero discovered the vulnerability. She immediately drew attention to it and the problem is described exactly.
Who is the most affected and what can I do now?




The problem is with the Android and iOS app. But one has to say that the Android version is more vulnerable, that it is more difficult to apply such Belauschungsmethoden on the iPhone.
The Android update is already available! This update addresses the vulnerability. It advises to update the crypto messenger immediately! "Signal" continues to be one of the safest messengers in the world, and after updating, it is no longer possible for people to overhear.
Generally one must say that Apple and Android in particular are strongly affected by the monitoring methods worldwide. The total security of iPhone & Co. is already over.
Created on:10/23/2019