Countless German companies were questioned last year about cyber attacks. More than one in ten companies was affected. Especially with the larger companies it is extreme. They partially stated a repeated cyberattack.
How dangerous are these attacks?
About a third of the attacks were phishing. Account number, passwords and other sensitive data were stolen and disclosed. Some of them paralyzed IT systems or prevented the company from accessing their own files for extortion. Many companies are accepting the IT security risks, although they are aware of it. In production you take the risks most often. The whole economy is affected, because the cyber attacks are qualitatively increasingly threatening. Governments have still managed to protect themselves from hackers, but all others are suffering.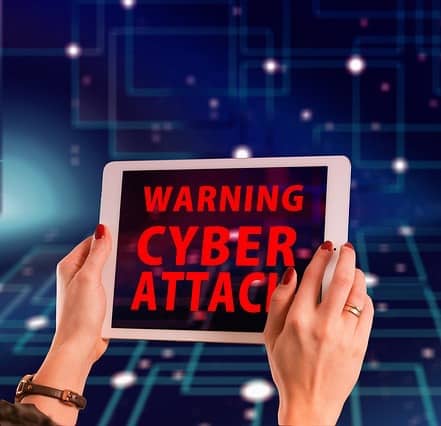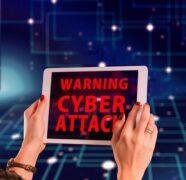 What kind of cyber attacks are there?
Phishing: The attack is successful as soon as the victim clicks on a link. These are mostly hidden in e-mails.
Trojans: Are usually installed with a host program and drive in the background their mischief. Similar is an attack by the Backdoorwho is being smuggled in via a malware.
Ransomware: Is a software that can encrypt files on the computer and then blackmail the company to decrypt the data. It can also spread over a network to other devices and so affect a whole company.
Virus: Contains a malicious code that infiltrates programs and makes them useless.
Worm: Mostly destroys data on USB sticks or hard disks. Works similar to the virus.
There are many more types of attacks, but hopefully these five have made you think how many different threats lurk on the Internet.
The cyber attacks are getting better!
Arne Schönbohm, President of the German Federal Office for Information Security (BSI), likes to remind us of past cyberattacks that have caused higher damage. An example of this is the attack that affected the entire network, the hospitals in the Saarland and Rhineland-Palatinate, during the summer.
Even pre-installed malicious software on smartphones is not uncommon, because last summer many cases were uncovered.
It could be everyone. How can you protect yourself?
Hacking individual people is a breeze. For this reason, everyone should protect themselves from various attacks on the Internet. It's likely that companies all have some protection, but the hackers are getting better and better. Of course, big companies are the most interesting because they have a lot of data to steal. But even you should at least not allow strangers to make money with your data just so.
With the help of a VPNConnection is safe from cyber attacks. Tracker and annoying ads are usually blocked. You can easily bypass geo-blockades and use the internet anonymously to 100%. We also recommend configuring the settings in the browser. Delete cookies regularly and block trackers! Alternatively, you can simply use a secure browser instead of Google Chrome, Firefox, etc. For example, the Epic Browser.
We recommend VPNServices, such as:
Everyone should protect themselves when they are on the Internet. No matter if single person or large corporation. It can hit anyone and if hit, it's too late to protect yourself!
Created on:11/07/2019