"AdBlock" is almost everyone's idea!

Many people use the free ad blockers because they are free and make browsing the Internet more enjoyable. The two Chrome extensions were supposed to block ads and unwanted content. In some cases they could even do a spell check. It is perfectly legitimate to use such applications, but unfortunately it can happen with such free providers that you then exploited. The Two Services "AdBlock - by AdBlock, Inc" and "uBlock - by Charlie Lee"Did just that. They are scammers on the internet.
Cookie stuffing
The two providers have infected their approximately 1,6 million users with cookies and thereby made illegal affiliate revenue! This artificial clicks were generated, which were then hyped to the users. Once a user has bought something on a website, the fraudsters have received the commission. The sellers themselves then had to pay for the damage and possible real affiliates were not paid. This type of fraud is called "cookie dropping".
Why does that affect me personally? It is only about lost advertising revenue?
The user himself is not affected by the advertising revenue. However, you must always log in with such applications - And with the registration, you agree to the terms and conditions. - This can be dangerous, since pages often have access to passwords and bank data and can of course misuse them. So Caution with browser extensions, because there are hardly any controls on whether fraudsters are at work!
Not only the Google Chrome browser with "AdBlock" is affected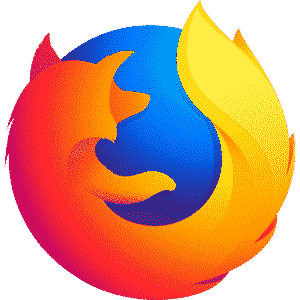 One should not only focus on the Google Chrome browser, because of the Internet Explorer and Firefox are affected by such scams. It could also be "add-ons" for Firefox or other such applications. There are numerous browser enhancements and by no means should anyone trust them!
What can I do about fraudsters on the internet?
In principle, even such fraudsters on the Internet difficult to uncover, because you usually do not notice. Before adding such extensions, you should definitely consider carefully whether the developer is really trustworthy. If you have concerns about the provider, then you should better refrain from it, An application less is better than one that is harmful!
If you yourself are a user of one of these fraudulent providers, it is recommended that you uninstall, This is always possible in the respective browser. With the uninstall, you can revoke access to his data and remove the cookies or fake clicks from his computer.
The internet is full of dangers!
Throughout the internet you can find scammers like "AdBock". Whether online shopping or using different apps. Tracking codes can now be found on 99% of websites. It's also extremely easy for hackers to find out your own identity. So you should protect yourself from seizing personal data by third parties! There are some possibilities, we just recommend one VPNService (e.g. VyprVPN), because this is a variant of how you can secure yourself anywhere on the Internet.
Source: merkur.de
Created on:09/26/2019