Perfect-Privacy VPN Differences to others VPN providers
The following list of 17 different features distinguishes the VPN Trader Perfect-Privacy from most others VPNs. No one else VPN offers all of these functions and features if you have one VPN If he finds some of the features himself, these are only exceptions.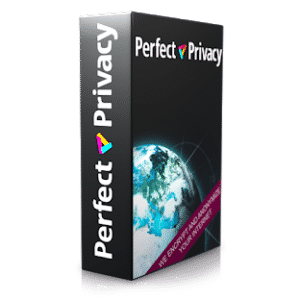 Characteristics of Perfect-Privacy VPN:
No hard drive usage in the VPNServers (no data when the hardware is seized by the authorities)
No log files or logs about users or activities
No limit on usage or number of devices / connections per user
Billing (Switzerland) and technical provision (Panama) of the service are in separate companies and states (protection against official pressure)
Manually selectable and also dynamic VPNcascades
All VPN- Locations are interconnected and encrypted. Individual user data can no longer be filtered.
Own dedicated and powerful hardware with transparent free power resources
No third-party apps / software (only own developments)
Filtering and prevention of "tracking" not through websites, in different levels (TrackStop)
Obfusication (obfuscation) of the data packets to protect against detection by the Internet access provider
Adaptation of ports and transmission technologies to enable stable connections even in highly restrictive networks
Constant IP addresses or shared, alternating IP addresses are possible
Use of IPv6 is supported natively (incoming and outgoing) on ​​all servers.
Different types of port forwarding can be configured
Direct access to the Onion network is possible (VPN to TOR)
Largest range of protocols: PPTP, IPsec, IEKv2, SSL, SSH, SSH2, and HTTP and SOCKS5 proxies are available
Largest selection of transmission methods:

OpenVPN via ➡︎ UDP (Layer 3) and ➡︎ TCP (Layer 2), as well
➡︎ stealth VPN SSH: OpenVPN-Profiles for use within an SSH tunnel (additional software)
➡︎ stealth VPN Obfsproxy: OpenVPN-Profiles for use within an obfsproxy tunnel (additional software)
➡︎ stealth VPN SOCKS: OpenVPN-Profiles that connect through a SOCKS proxy
➡︎ stealth VPN stunnel: OpenVPN-Profiles for use within a stunnel tunnel (additional software)
You can also find more details in the test report Perfect-Privacy
These are just the obvious technical differences from all others VPN Providers on the market.
These 17 points make the service as a whole unique. I don't know anyone else VPN- Provider who would offer even more than 3 of these points himself.
While in most of the own representations represent nothing more than "label fraud", the technical characteristics of Perfect-Privacy transparent also traceable.
Created on:06/23/2020