Stream Spanish TV abroad.
Many Spanish readers share the same suffering when they want to watch domestic Spanish TV channels, that is simply blocked from Germany or other countries outside of Spain. How can you now stream RTVE channels or other Spanish TV programs abroad? In our following instructions we show you how easy it is.
Largest Spanish media company RTVE
Corporación de Radio y Televisión Española, SA (RTVE, German Spanish Radio and Television Corporation) is the Spanish public broadcasting company based in Madrid. RTVE is the largest broadcasting company in Spain. Since 2010, the majority of the station's costs have been financed by public funds. The main channels of the transmitter group are: La 1, La 2, Clan, Teledeporte, Canal 24 Horas, TVE24 Internacional, Star TVE
Copyright locks abroad
The reason for this are copyright regulations that only allow publication in their own country. This has not changed over the Internet and the TV broadcasters are therefore blocking users with IP addresses (Internet access) from abroad.
But it would not be "Spaniards" if these people had not also found ways to make content usable abroad. Films are often shared with others in numerous forums and social media. about Torrent there are practically more films to be found than in state archives etc. But these are all relatively tedious ways and a normal TV experience and current content is not to be considered.
In the following we also describe the simplest and most comfortable way to be able to stream all Spanish TV stations in Germany, Austria or Switzerland and everywhere else.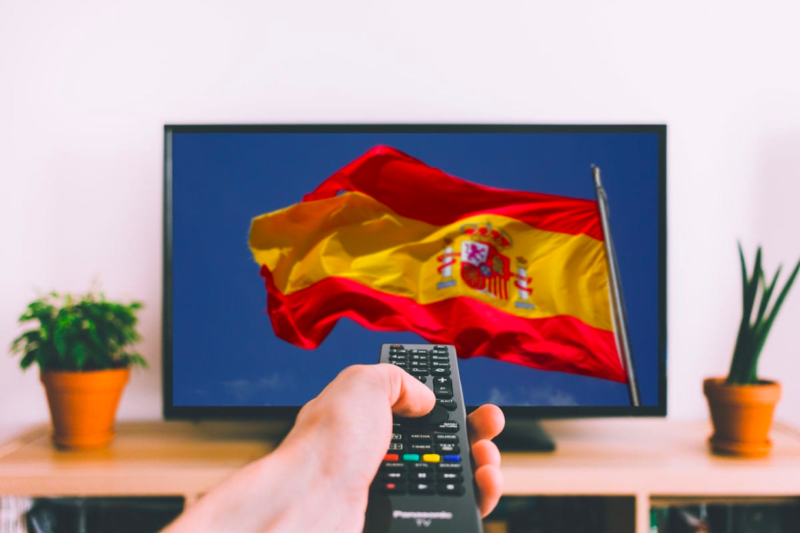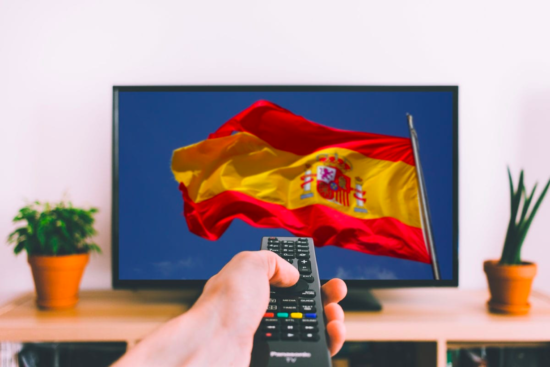 Spanish TV channels that are not available abroad:
Antena 3 (Spain)
The Biography Channel
Canal + (Spain)
Canal 24 Horas
Canal Hollywood
Comedy Central Spain
Cuatro (TV station)
Euronews
Moviestar Plus
La 1
La 2
LaOtra
The sixth
Paramount Channel
Paramount Comedy
Real Madrid TV
RTVE 24
Telecinco
Telemadrid
Televisión Canaria
TV3 (Catalonia)
TVG (TV station)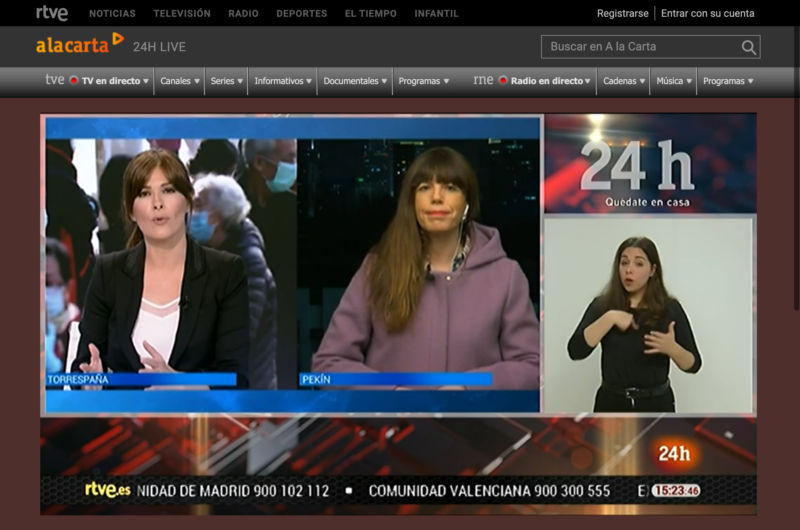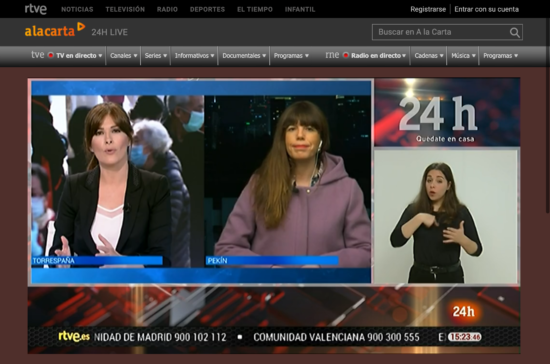 Spanish TV channels + RTVE Filmoteca
Spanish TV broadcasters like RTVE.es or many others block access for users from abroad.
In most cases, messages are exempt from the blocks, but as soon as content that also needs to be protected by copyright is shown, the geographical blocks come into force.
Sports programs in particular, but also Hollywood films as well as all Spanish-produced series and files are included. Users abroad have no access to it.
Likewise, on the RTVE Filmoteca Española Access only possible via a Spanish IP address, which currently includes more than 4.000 Spanish productions and films that are made available free of charge.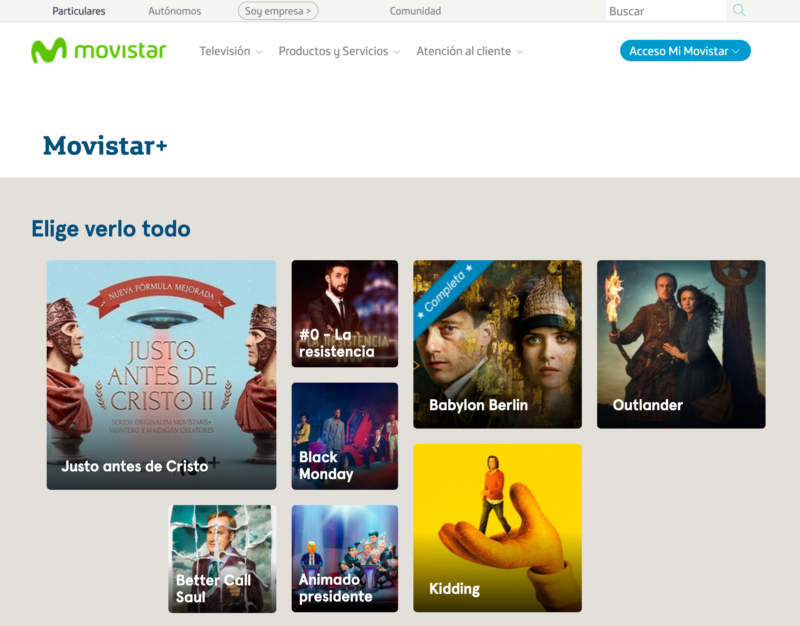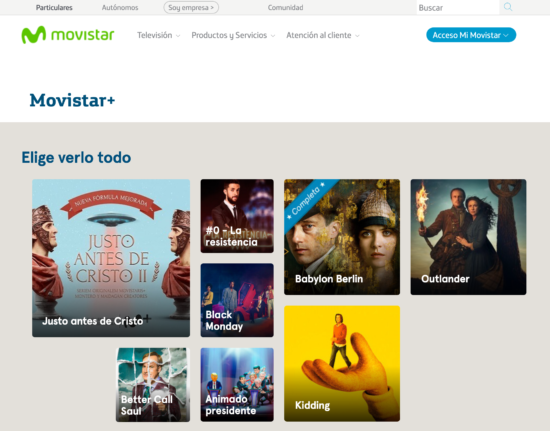 Spanish video platforms
Video platforms such as Moviestar but also Netflix with Spanish content or subtitles can only be used via a Spanish IP address.
Geographic locks with VPN Umgehen
However, there is a workaround for this, in the form of VPN- Providers that enable users to use the TV portals over the Internet, even when they are abroad.
However, not all of them VPN Services are also able to do this, since most services can also be recognized and blocked.
Video Tutorial: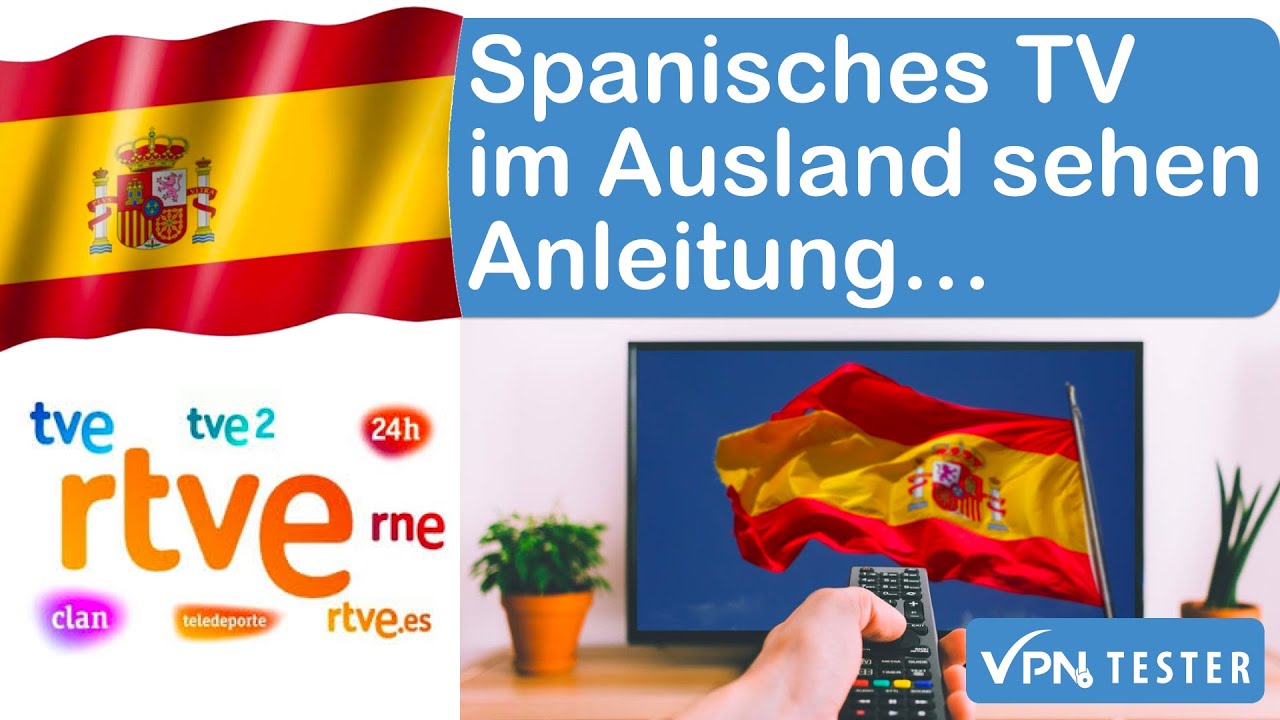 Recommended service: hide.me VPN
---
Hide.me VPN
The VPN Service "hide.me"Can not only be operated entirely in German but also Spanish, but also enables access to all Spanish TV channels via the Internet, as if the users were within Spain. To do this, only a few and very simple steps are necessary. The service can be used directly on various devices: Windows, macOS, Linux, Android, Apple iOS. But also on VPN-Routers and thus also SmartTV devices or, for example, AppleTV streaming devices can be used without problems with Spanish TV stations.
Costs / tariffs

Free use
✘
Tariff (1 month)
12.99 EUR
Tariff (12 months)
99.99 EUR (per month 8.33 EUR)
Tariff (26 months)
129.99 EUR (per month 5 EUR)
Number of concurrent connections per account
10
test options
Free fare availableRefund warrantyLimited free trial period (without payment)
Created on:03/22/2020