As a football highlight of the year, the European championship euro 2016 has started in France. The first games were already successful and offered a lot of excitement. The TV stations ARD and ZDF will share the live broadcasts for this mega event again this year. Likewise in Austria by the ORF and in Switzerland by the SRF the plays are transferred also background information and published also on-line. This is a great opportunity to follow the event while traveling or traveling. Unfortunately, copyright agreements with UEFA have forced TV broadcasters to limit transfers to their country of origin. Therefore, the IP addresses which come from abroad are simply blocked. Germans, Austrians or Swiss, who are therefore abroad, the football EM 2016 not without one VPNSee service.


The Swiss provider Perfect-Privacy VPN has sufficiently fast servers in Germany and also Switzerland and is thus a suitable VPN-Service to see all contents and transmissions abroad without a lock. Thanks to the new software for Windows, Android and also Mac OSX the usage was simplified so much that now also "beginners" with VPN It's very easy to get access to a home IP address.
On the following instructions I describe the essential steps to do so.
Perfect Privacy enables live broadcasts over VPN free to test!
With the free trial period you can also make yourself a good picture of it and can do so completely risk-free and without obligations.
And that's how easy it is:
Contact me in Live Chat and ask for the PP test coupons
I will give you a coupon so that you Perfect-Privacy can test for free
Use the coupon and get your username and password for the VPN-Service
Download the software, match your device and install it
Start the Perfect-Privacy Software on your device and connect to a German (Swiss) server
Visit the TV channel on the Internet and watch the live broadcast abroad
1. Live Chat Contact:

2. Perfect-Privacy Set up a test account
Perfect-Privacy Redeem TEST Coupon!
No costs, no data necessary, completely anonymous and ends automatically!
3. Load software
4. Install software and connect to server
After the installation, you log in with your username and password and can start server selection and connect right after that.
If you have any questions, feel free to ask me in the live chat.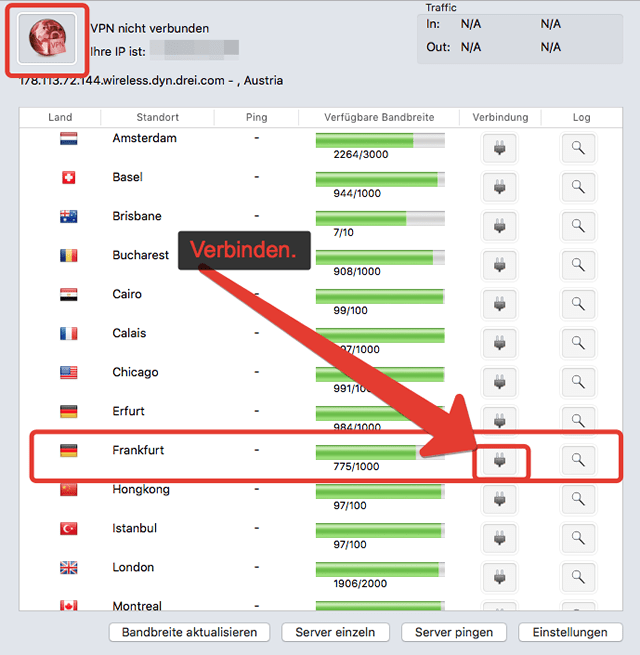 Immediately after you have been confirmed by the green icon in the upper left corner of the status and then successfully connect to the server, you have a new IP address on your device in use. So you can now all TV channels as if you were on-site open and have no more blockages to fear.
5. DONE - Now you can open the TV channels web pages

Created on:06/12/2016