Today, there are almost every day to larger and smaller data peaks. How do you know if your data was not affected and - worse - compromised? Surfshark has now developed a brand new feature that will help you to check if your data is in leaks. We have Surfshark HackLock ™ already tested before official release and tell you what the function really can!
The goal of Surfshark HackLock ™ is to automatically and periodically search for leaks to see if your personal information has been hacked. If this is the case, you will be promptly informed and (or must) take appropriate action to restore your data security.
HackLock ™ is still unavailable to users. Surfshark would like to offer the function but in future in different tariffs. For more information you have to be patient. Everything Surfshark currently officially announces, you can on the side of the provider read. What Surfshark Everything else can be learned from ours Surfshark Review.
But we have the exclusive option of Surfshark to test HackLock ™ in advance and give our readers a first look at the new feature.
What can Surfshark HackLock ™?
HackLock ™ regularly scans pertinent and public databases and forums for compromised data of the respective user. This personal information is the data that you use when you register for or use Services. These can be e-mail addresses, social security numbers, passwords, credit card details, etc. discovered Surfshark HackLock ™ actually finds your data in a leak when it's being searched, so there's a high risk that this data could (could) be misused. In such a case, by alerting you to HackLock ™, you can respond appropriately by minimizing the risk of abuse and protecting all your accounts accordingly.
You could do that yourself? Right. But to scour thousands of databases for your personal information, you would really need a lot of time and in the end, you probably would not find everything relevant. HackLock ™ offers a lot of relief.
This is how HackLock ™ works: our exclusive pre-test
Out of the theory, purely in the practice, we would say. Here you can see step by step how Surfshark HackLock ™ expires:
1 First you have to enter your e-mail address.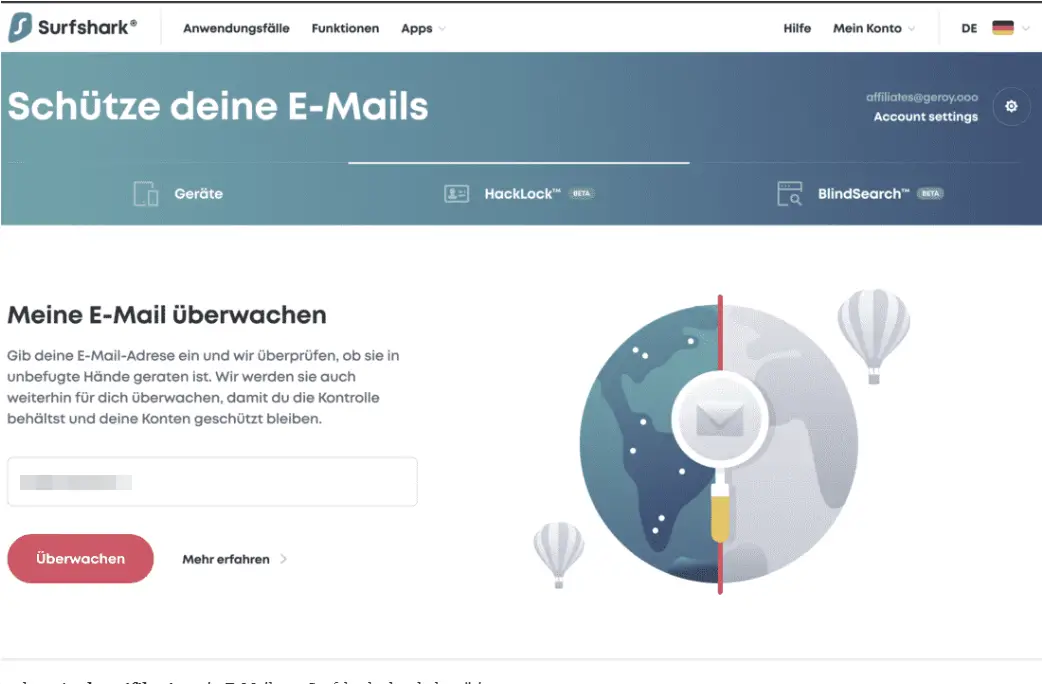 2. Then send you Surfshark an email that authenticates your identity. You have to confirm this e-mail
3. Conveniently offers Surfshark HackLock ™ give you the opportunity to enter not just one email address, but several.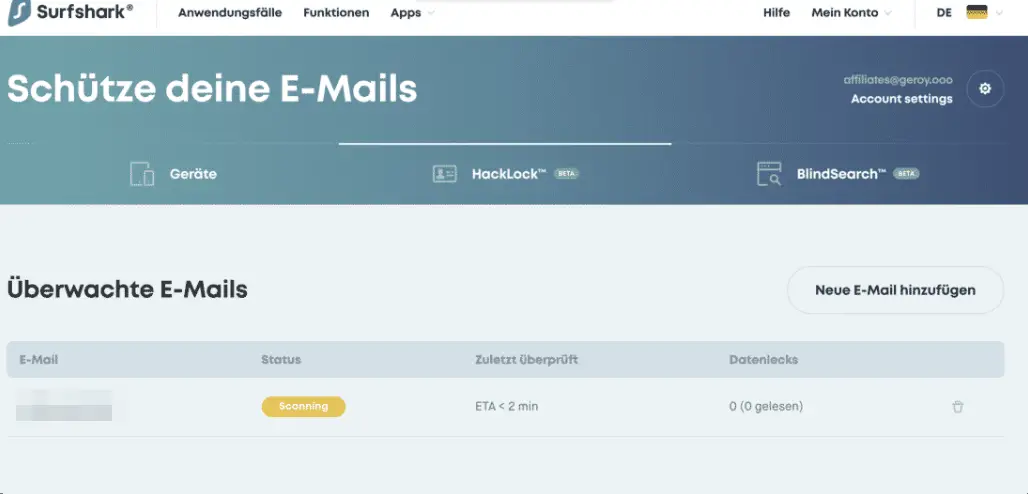 4. That's actually it for you. Now begins Surfshark HackLock ™ Do his research and scour public and pertinent forums and databases to see if your data is / were in a leak.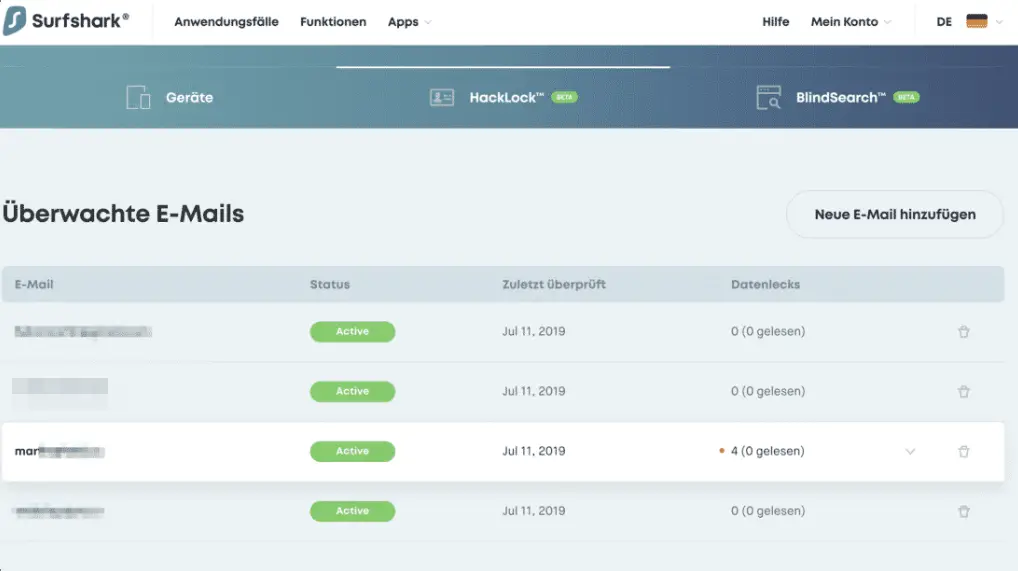 5. If Surfshark HackLock finds something in his search, you will immediately informed and should act as soon as possible!
6. The quick info that your data has been compromised gives you the ability to ban further threats immediately. You just have to change user data, renew passwords etc. Surfshark HackLock ™ also gives you some tips.
7. Surfhark HackLock ™ also offers you the opportunity to check passwords. This research performs the feature separately from the email address search to protect your data.
8. Again, you will get an info when the search hits.
We think: This feature is on it! In our Surfshark HackLock ™ Test worked well. Besides, works Surfshark Extensions, so credit card data and other personal data should be integrated into the search. Great - so we keep our data sovereignty and make hackers look stupid!
Created on:09/20/2019