North partVPN was creative again and launched a new encryption tool for Windows and macOS. NordLocker works like a small vault that encrypts data locally, but also in clouds. The promise: So simple that everyone can do it. We took a closer look at the new tool in our test!
The idea of ​​NordLocker is good in any case: The encryption tool was created in principle to avoid the risks of clouds on the one hand and to simplify encryption on the other. This should help users achieve more security and privacy. No matter if it's photos, videos or even secret company documents - you can basically encrypt everything with NordLocker and protect it from the eyes and the access of unwanted third parties.
This is how NordLocker works
For our NordLocker test, we first have the tool on our own NordLocker Website downloaded. For this you need a user account, which you have to create first. If you already have an account from NordVPN but then you can conveniently use this access data. Of the Download and the installation of NordLocker work quickly and easily.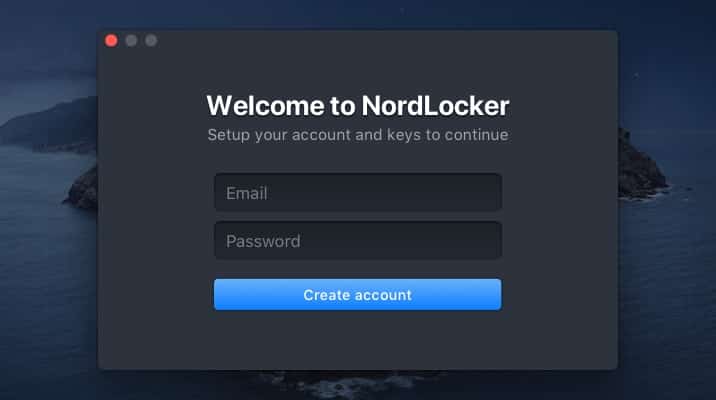 And then it starts. After opening, the first glance shows that NordLocker does not surround himself with Chichi. The tool comes quite frills and rudimentary therefore. Not much for the eye, but who needs optics, if the function is right. And that's right with NordLocker: The focus is indeed the encryption and there has NorthVPN really played all the pieces to get the maximum out!
The encryption of the files happens with AES-GCM, the file names themselves are repeated EME encrypted. For the master password will be the innovative Algorithm XSalsa20-Poly1305 MAC used. That means you are doubly protected (Two-factor protection), namely with the user account and the master key.
To encrypt files, you have to first one Create data vault (Locker), You can name it as you like. And it can be created both locally on your hard disk, as well as z. In the Windows Cloud One Drive.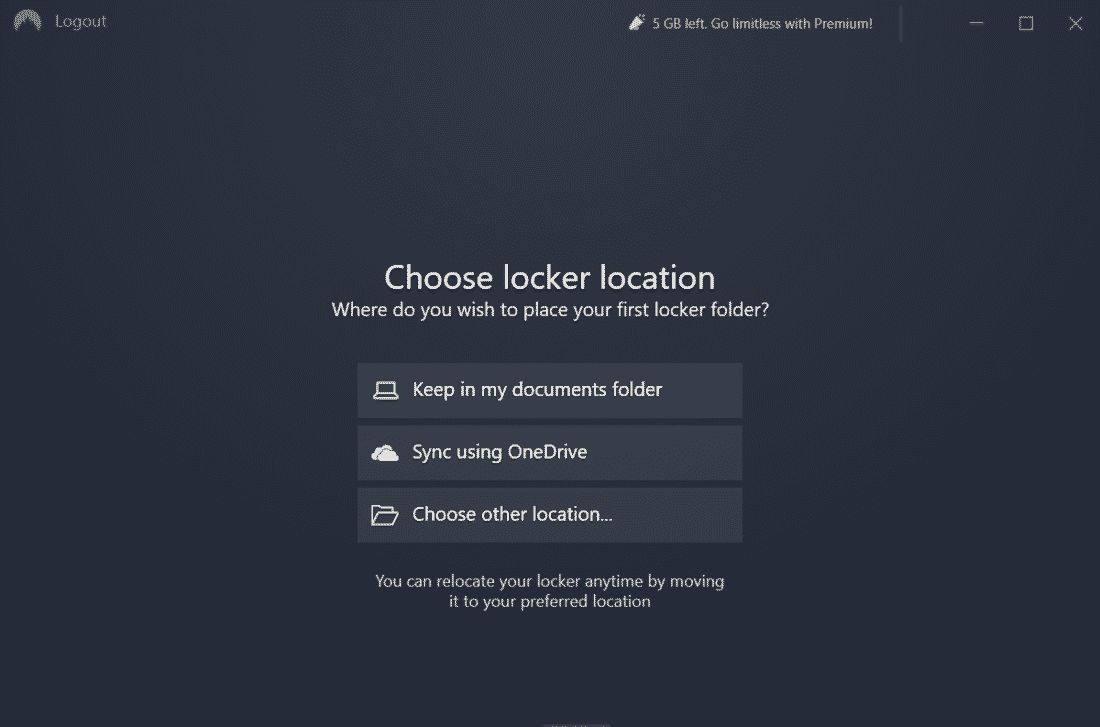 Also, to access your vault and files, you'll need the ones already mentioned Master Key.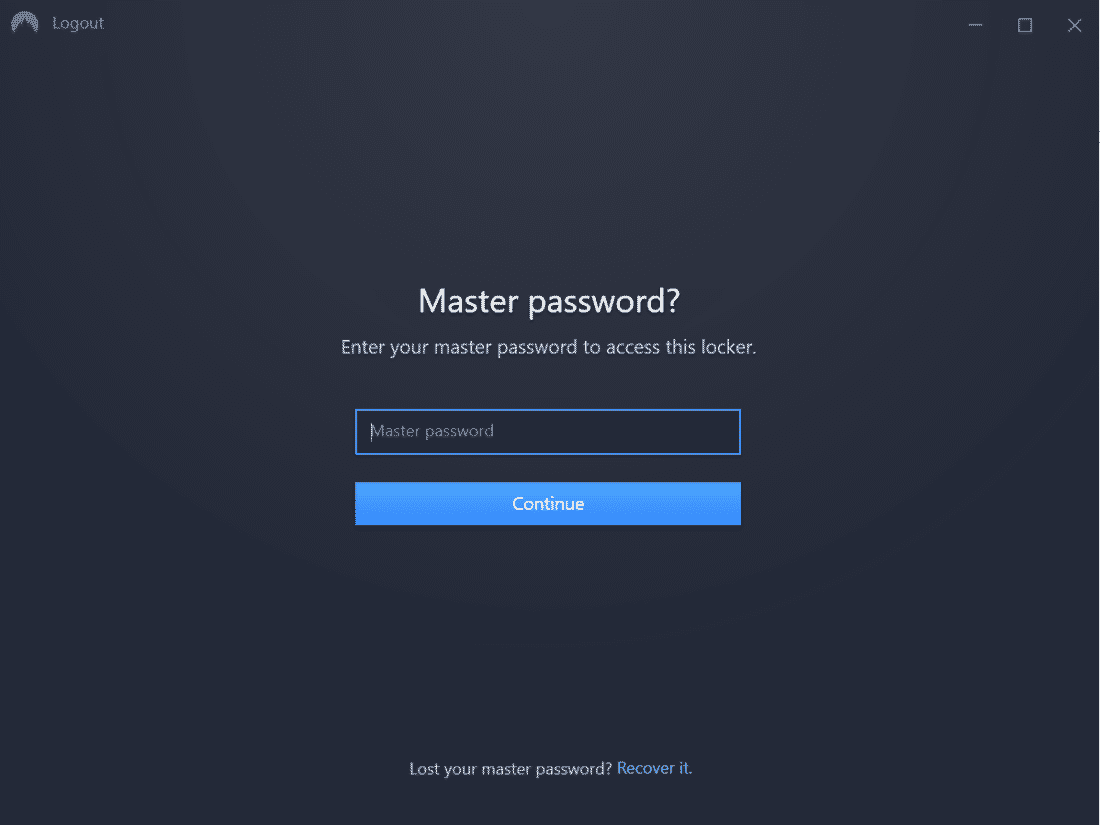 If you forget this, there is one more Recovery key, If you forget that, you have lost all access to your data. Even northVPN even has no access to it! So be careful!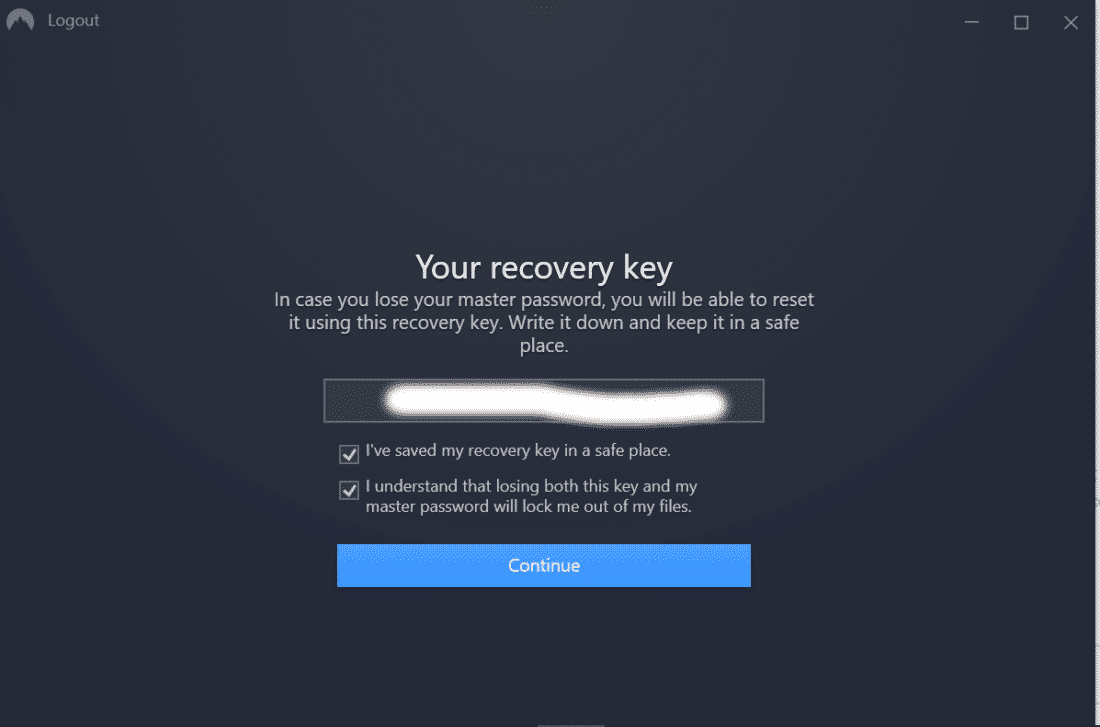 Now you see an unadorned main window in which you first have to create a "locker", ie safe.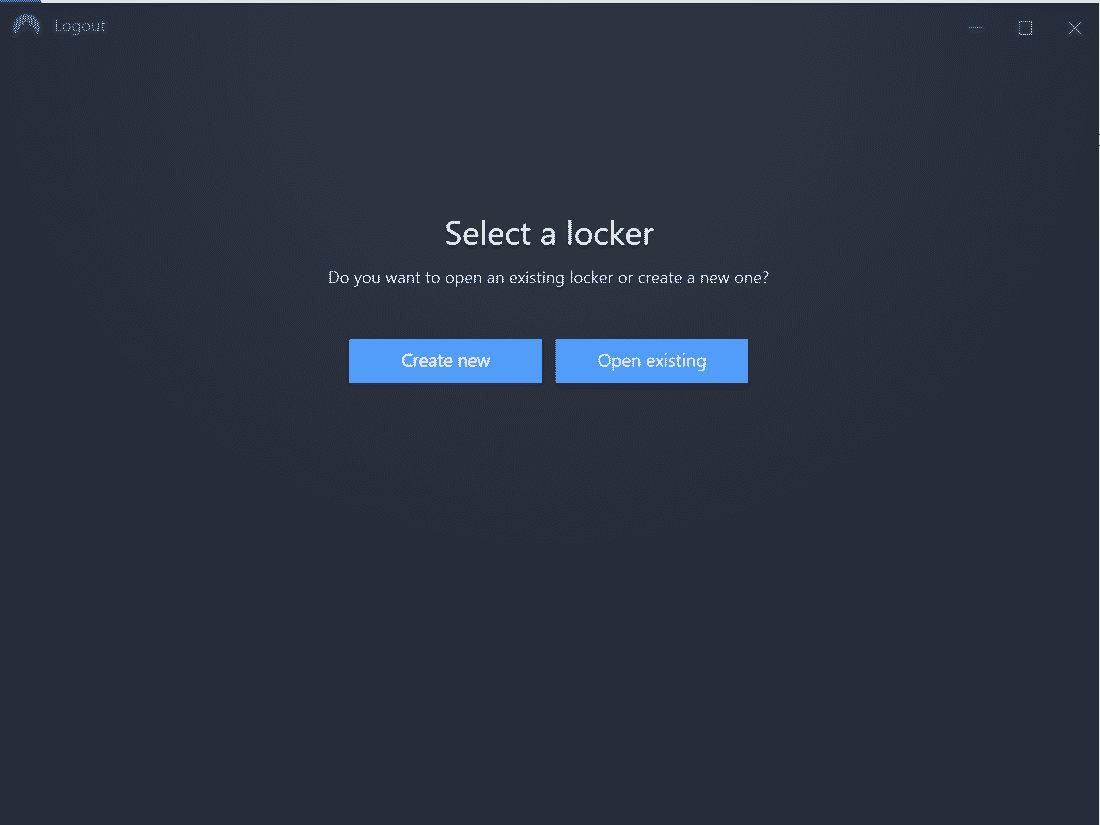 Then you can get the files to encrypt drag and drop into your vault can (or open by menu). If you imagine encryption slow and laborious, you are wrong. At least in the case of NordLocker: Because the whole thing works fast and fluently. And really easy. Technical knowledge is really not needed.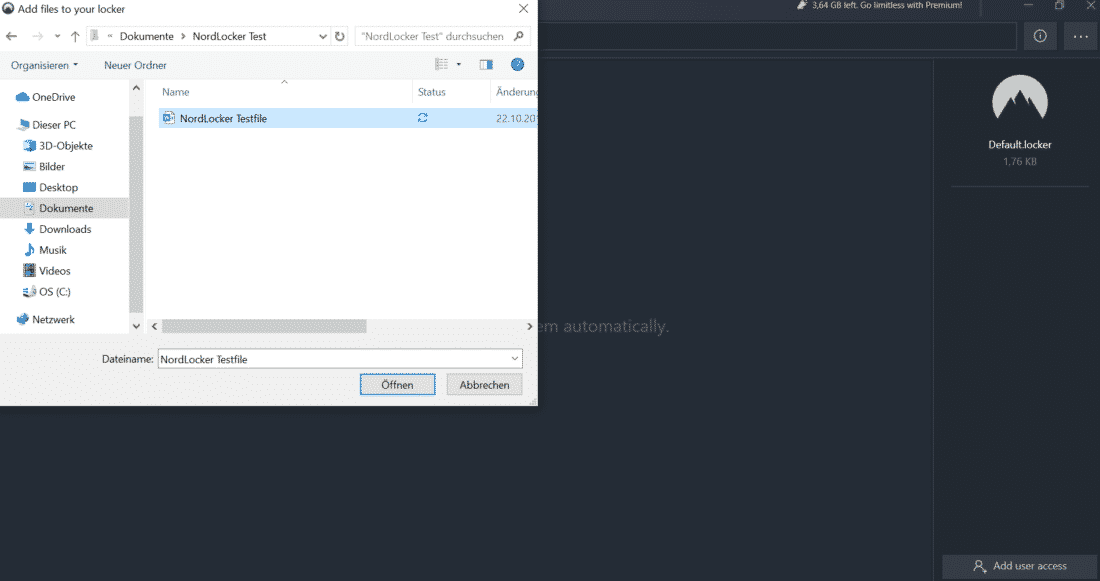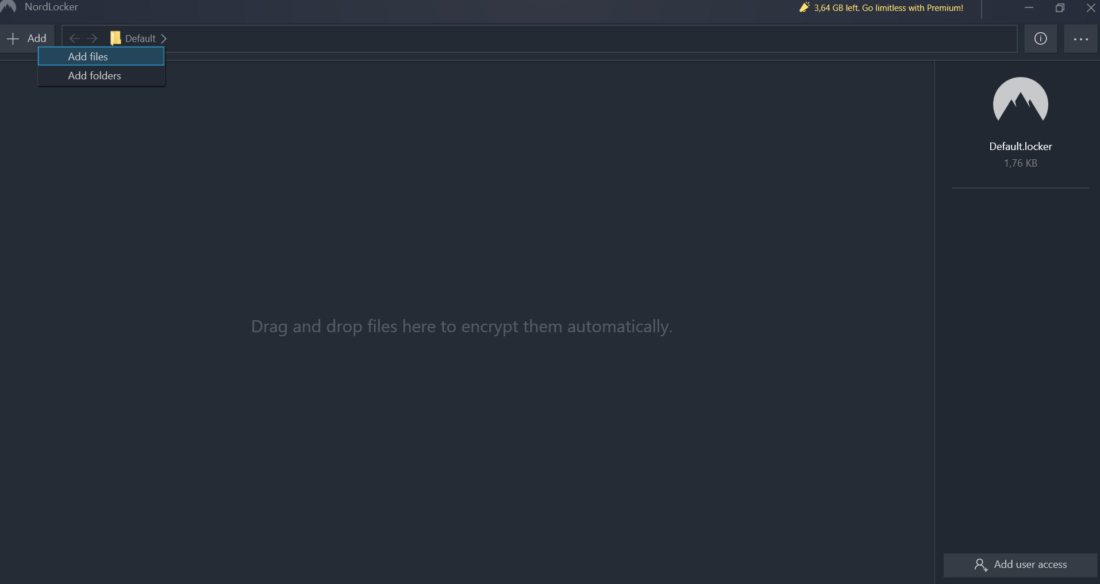 Another advantage is the possibility encrypted data also to others to send, This is possible via a context menu.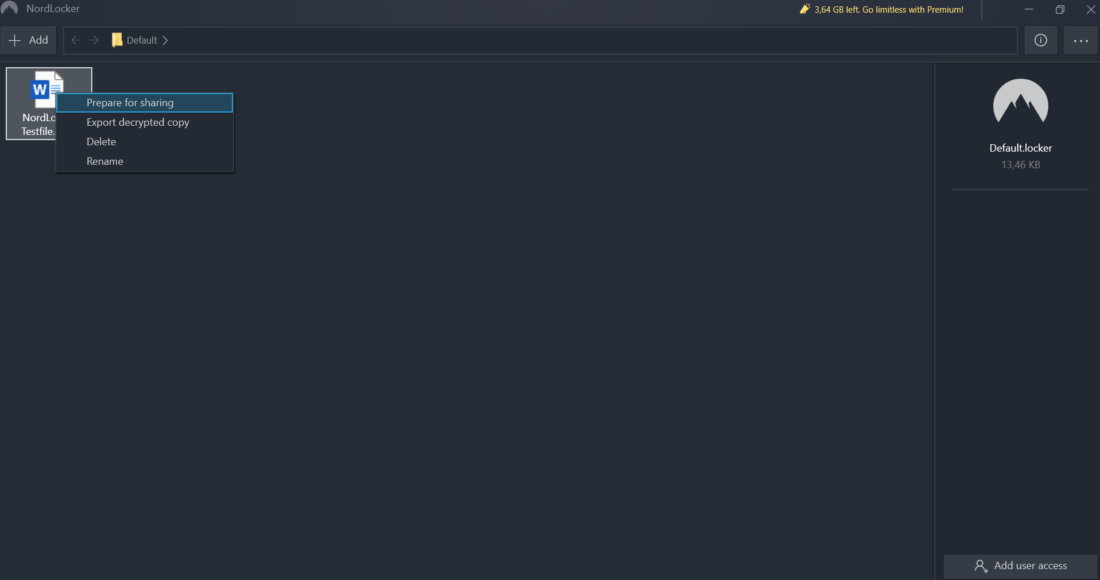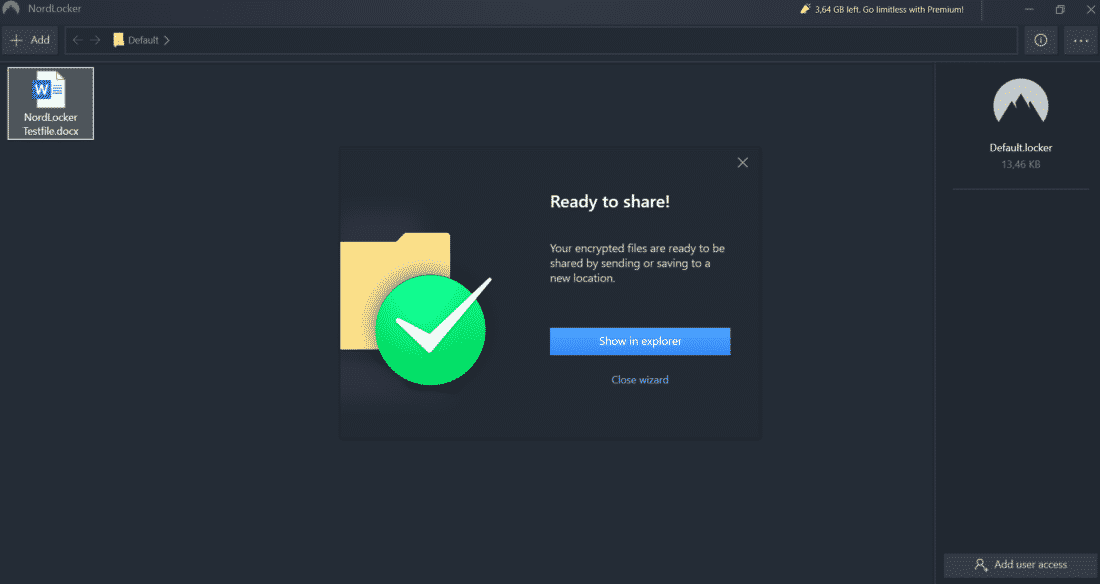 However, this sharing works only if the recipient is also NordLocker User. He receives a corresponding E-mail.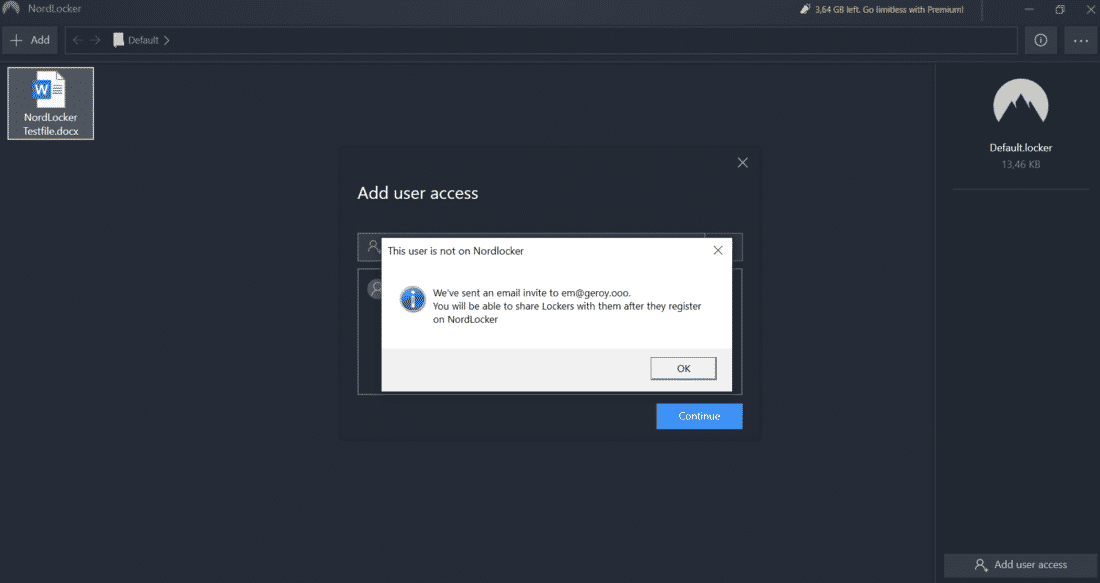 But that's about the functions. Relatively rudimentary. What was missing in the beginning was a search function. Since the new update there is this!
With the free tariff, you are also quite limited by the amount of data. 2 GB are included, after that you would have to switch to the NordLocker premium tariff. Nevertheless, you can test NordLocker very well in this way and then decide whether you choose it or not.
Innovations since the update:
Finally there is one Search function! This is very practical because it makes it much easier to find all files.
A Drag and drop function, Now it is even easier to add files to NordLocker.
The homescreen, Now Nord Locker starts with a list of the last "Lockers"
The View the files can be changed. You can choose between a list or a grid.
Dropbox Integration! Users can now simply share the safes in the cloud.
The premium tariff now only costs $ 1,49 / month or $ 12 a year!
NordLocker test report - our conclusion:
The new encryption tool from NordVPN is a great thing and takes user security to a new level. NordLocker is really easy to use, the encryption works quickly and the files can be saved both locally and in the cloud. Protection through multiple encryption is top. There were minus points for the lack of a search function and the quite expensive premium version, which has no data limit. A search function is now included and the prices have also been changed. More about the provider of NordLocker, NordVPN, in our
North partVPN Review.
Created on:11/01/2019