2.5.3 | Main Category: Security | Subcategories: Surf anonymously
Hide.me VPN for Android!
The app from Hide.me VPN You can just download it for your Android smartphone. With just one tap, you are immediately connected to the fastest server. You do not need to hire anything, because everything will work Download of the software configured. You can also choose between 19 different languages. This provider from Malaysia attaches great importance to the anonymity of its users and even offers its service free of charge! Of course, the free version of Hide.me VPN a bit more limited than a premium subscription, but is a nice way to test out the service.
Free version
If Hide.me VPN uses 500 MB as the data transfer limit. But this can be renewed every 2 weeks. Thus, the service is available for free for free, which many people use. Besides, you have on 5 VPNLocations access. Unfortunately, only 1 devices can be connected to a user account.
Plus points from Hide.me VPN for Android
available for free
good speeds
Available in 19 languages
Kill Switch
Auto Connect
and more ..
Quick Overview Hide.me VPN
Benefits
Top Customer
Very good speeds
Ideal for file sharing, torrent & streaming
Headquarters Malaysia - no access to data by European authorities
Very many payment options
Disadvantages
Higher price
Hide.me VPN saves log files (though no details)
Not extremely many available countries
Top 5 alternatives in this category
Pictures of the application
Specifications
updated
24/09/2019
Compatible operating systems
Android
Program Type
Freeware
Purchase price
5 EUR
Language
German , English
number of Downloads
18.598
filesize
18,53 MB
Manufacturer/Model
eVenture
To the homepage of the manufacturer
category
Safety | Surf anonymously
Hide.me Android - free version
Hide.me Android offers a free one Download with many functions. You can use the service completely free of charge. This version of the provider gives you access to five different ones VPNLocations and can connect their user account to just one device. In addition, you only have 500 MB bandwidth available.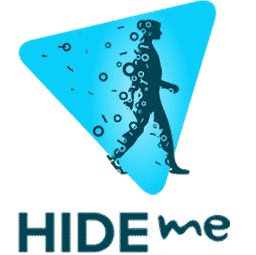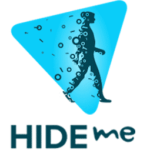 The app from Hide.me Android has all the important features, such as split tunnel, stealth guard, auto connect and a kill switch. Also used Hide.me VPN the best known and safest VPNProtocols, like OpenVPN, IEKv2, SSTP and SoftEtherVPN. The company is constantly working on the development of its software and is constantly innovating to meet the needs of its customers.
But what are "Stealth Guard" and "Split Tunnel"?
"Stealth Guard" = This is a firewall, which, if you are not with any VPN should be able to restrict the Internet connection for different apps.
"Split Tunnel" = This is a feature that determines which apps have one VPNConnection should use.
Subscriptions from Hide.me Android
In the paid version of the provider you can on 57 different VPNAccess locations. In addition, you can connect 5 devices at the same time with just one user account. So you can actually protect all your devices against data misuse.
Cost of the paid version
Hide.me Android is not the cheapest service among those VPNProviders, although it has a lot to offer. However, one can simply test the provider for free and formulate an opinion. With the Premium version, you always have the option of an 30 day money back guarantee if you are not satisfied with the service.
Safe Corporate Location: Malaysia
The company is based in Malaysia. There are no legal requirements for storing user logs. As a result, stores Hide.me VPN no personal information. ("No-log-guideline") You can safely explore the internet without having to worry about government inquiries. The own IP address is concealed here with an 256 bit encryption. This form of encryption is also used by banks!
Slogan from Hide.me VPN"Fastest VPN the world "- is that true?
Of course, we know that such slogans are used for marketing purposes and are usually exaggerated. However, can Hide.me Android apparently measuring its speed with its top competitors. The connection is stable and streaming over a long period of time is also possible without any problems. In addition, the service can also be used for torrenting purposes.
Results of the test report
Activate the update alarm now
You would like to be informed about important program updates? Then simply activate the update alarm and you will not miss an update!