The popular program Viscosity for OpenVPN There are for Windows and Mac OSX. Since it is technically mature in addition to a really simple operation, it is used by more and more users. Generally, more and more can be VPN Services also openVPN use it for use.
The missing "kill switch function" at Viscosity!
The function "Kill Switch" so that the connection is interrupted in case of loss of VPNConnection, but has not yet been implemented as standard. However, a similar function is easy to use.
About a small simple scipt that I have created can end any programs / processes on your own computer, as soon as Vicosity the VPNConnection lost.
In the following steps I explain this for Windows computers, the same function is also possible with the MacOSX variant.
---
Instructions
Preparation to save the script locally:
The little script I've written has the following content:
[box title = ""] taskkill / f / in firefox.exe
taskkill / f / in chrome.exe
taskkill / f / in epic.exe
taskkill / f / im notepad.exe [/ box]
It thus terminates the processes: Firefox Browser, Chrome Browser, Epic Browser and Notepad on your PC.
DOWNLOAD: You can load the script HERE.
Of course you can open this here with an editor and lead any of your programs. You can check the functionality by simply double-clicking the script or executing on your PC. When the mentioned programs are closed, then it works! If the mentioned processes DO NOT exist, or do not run on your PC, nothing will happen.
Remember: The script executes the process "taskkill", ie data that is not saved in the programs are not saved before!
---
In Viscosity you just need to insert the script: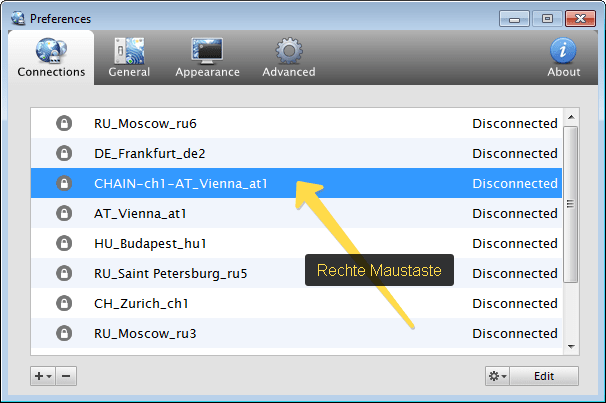 ---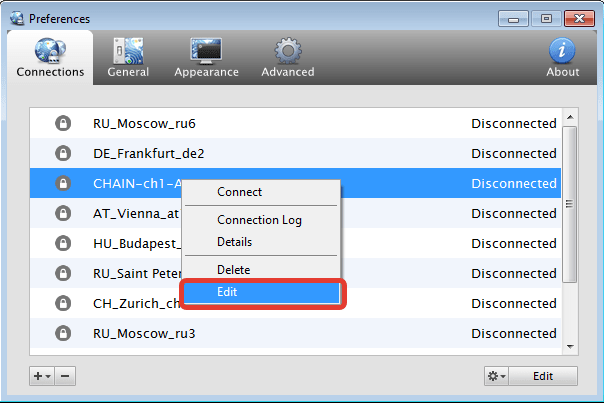 ---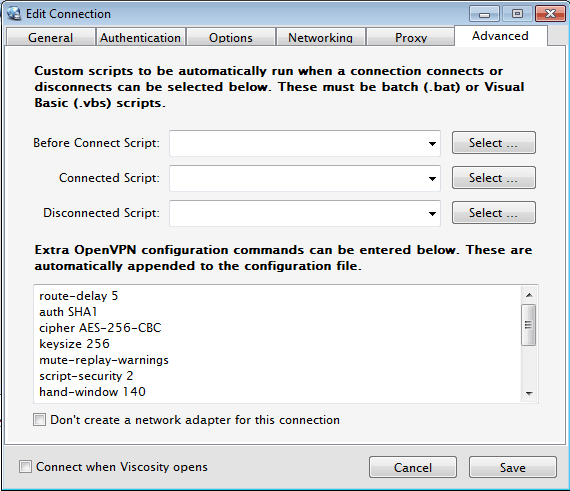 The properties window of this selected connection opens.
---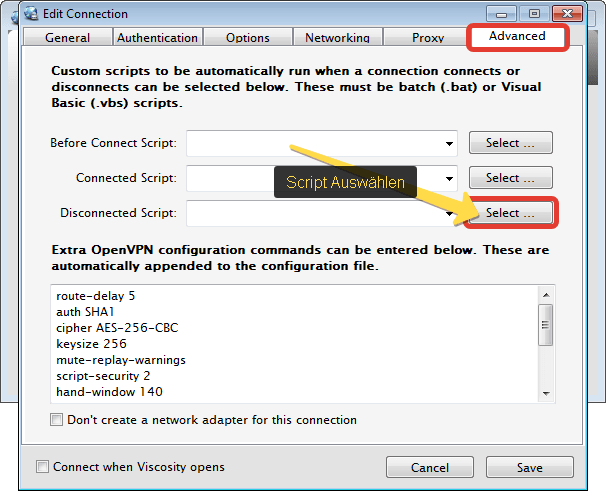 In step 4 you should link the script you have previously loaded. Make sure you've adjusted it before.
---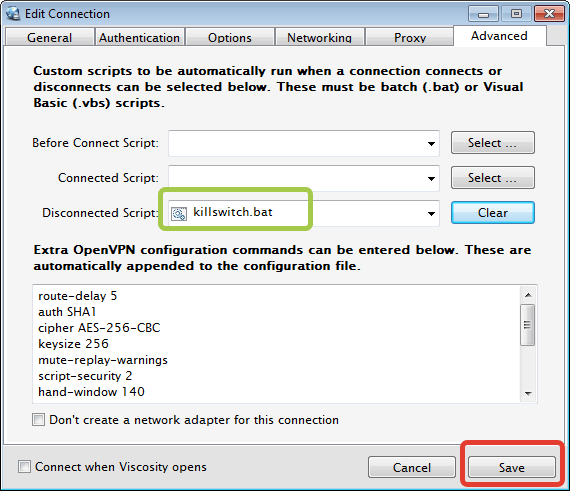 ---
With this you have set the connection, that Viscosity automatically at the end of the VPN Tunnel starts the script, which in turn will terminate any programs on your PC immediately.
Created on:08/29/2016