Viscosity for OpenVPN has in its latest version 1.6.8 a security check integrated which an error message / warning when using common OpenVPN Triggers configurations.
Error message: "Error: Unsafe OpenVPN command detected "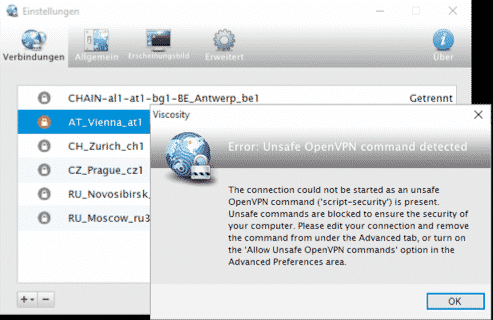 Notice:
This error message is due to the fact that many openVPN Configurations also change local settings of the device for safety. For example, connections are blocked if one VPN Tunnel quits unexpectedly or all data is sent through the VPN Tunnel forced. These "OpenVPN commands"Normally increase the security of use, but since the last update to the 1.6.8 version, they are understood as abnormal intervention. Therefore, this warning comes.
However, you can permanently clean this warning by allowing the execution of the scripts under "Settings / Advanced".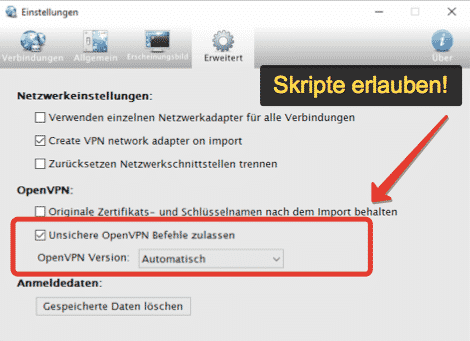 Which one in the Advanced Settings? "Insecure OpenVPN Allow commands"Selects, then appear again hints, which can be confirmed but usually without security concerns.
This will no longer block the execution of these commands.
Created on:02/14/2017