Netflix blocks proxy and VPNServices: Netflix VPN
If you want to see Netflix, you will soon find out that this is about a VPN Provider is difficult. In many cases there are wrong information about VPN Service. Also VPN Comparison sites fail to tell users the truth about it. I try to explain in the following article why this is so and how you can still see Netflix with German content.
Oops, something went wrong ...
streaming error
They seem to use an unblocker or proxy. Please turn off such services and try again. For further assistance please visit netflix.com/proxy.
For further assistance in solving the problem, please visit our Help Center.
Error code M7111-1331-5059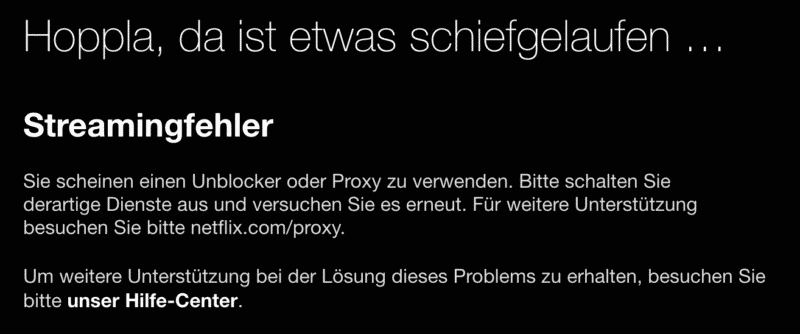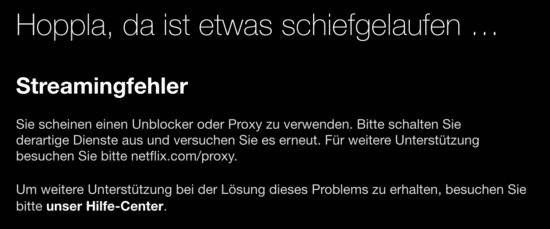 This usually means that the Netflix systems have one over VPNhave found a proxy or an Unblocker service established connection with Netflix. Because video offerings can vary from region to region, and these connection types are often used to bypass location methods, you can not stream content over such links.
Why is Netflix blocking VPN User?
German copyright assumes that you have a VPN Service or proxy to bypass geographical locks. Netflix must therefore restrict the use of its own service for paying customers to meet the requirements. Since this is not the case in other countries, the use of Netflix USA via a location / IP address in the USA is usually possible without any problems. However dan with the English-language content and series.
"Netflix error code: M7111-1331-5059"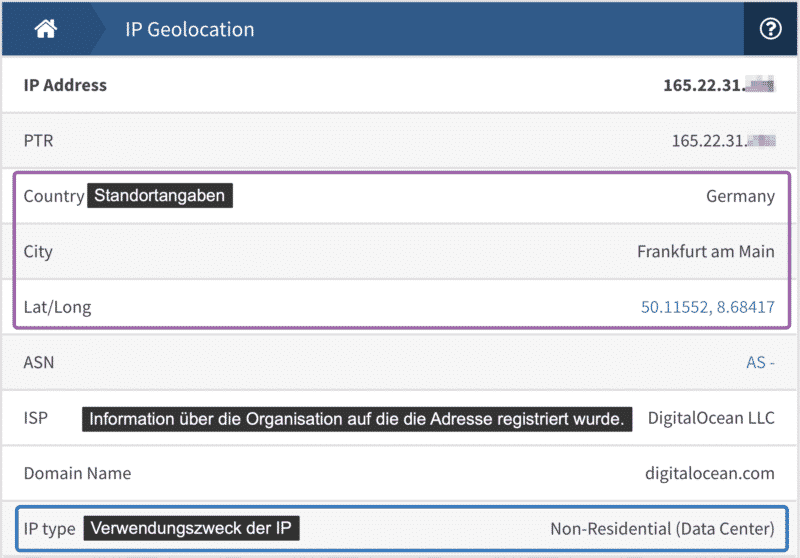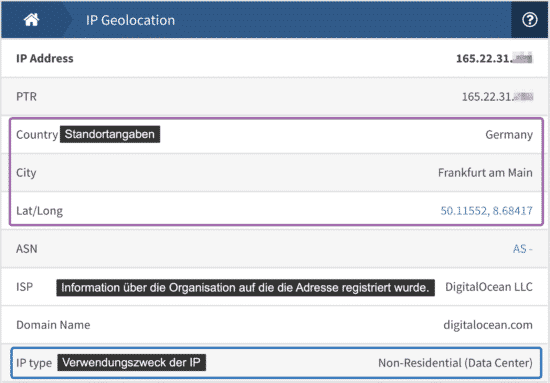 Then comes the ad that the user has a proxy or VPNService and therefore the use of Netflix is ​​not possible.
Technically, the IP address of the user is checked and examined according to various criteria:
Location to which the IP address is registered
(Country, City)
Usage information for which the IP address was assigned
(IP type)
The location is relatively easy to determine and in which country, region, city one uses an IP address. The IP type information indicates whether this IP address is assigned and used to connect an Internet user to the Internet (RESIDENTIAL) or whether the IP address is used directly for server usage. (NON-RESIDENTIAL).
For Netflix, however, it can also be seen whether the user is in the country or whether he is just to circumvent geographic barriers, for example, a proxy or VPNServer used.
How can you get the netflix VPN Bypass lock?
It's no longer easy to get around these locks today because Netflix is ​​gradually adding more information about each user. But it has changed VPN-Services made a lot of effort to enable these locks also for the use of German content on Netflix. It uses a combination of local IP addresses and appropriately adapted DNS services. However, this method has to be adapted continuously in order to maintain the functions permanently. At the moment there is only one provider who has succeeded in doing this: VyprVPN

Instructions: Netflix with VyprVPN make available:
You need one VyprVPN Account.
Download the app / software on your device and use the previously created access data to use these applications
Connect to "Germany"
Now you can see Netflix without any blockage. Worldwide and from any location
Notice: Bypassing the Netflix VPN Blocking is only possible through the combination of the selected location (Germany) and the use of the VyprVPN DNS server possible. Should you VyprVPN on a device (router or other) set up manually, so you have the DNS server from VyprVPN also enter accordingly. I have already specified this for routers in the instructions.
Another way to see Netflix with German content is with the provider Surfshark VPN allows. This service is currently not recognized by Netflix. However, it continues Surfshark while only normal VPN Server and it's only a matter of time until Netflix blocks this too.
Video tutorial (VyprVPN with Netflix abroad)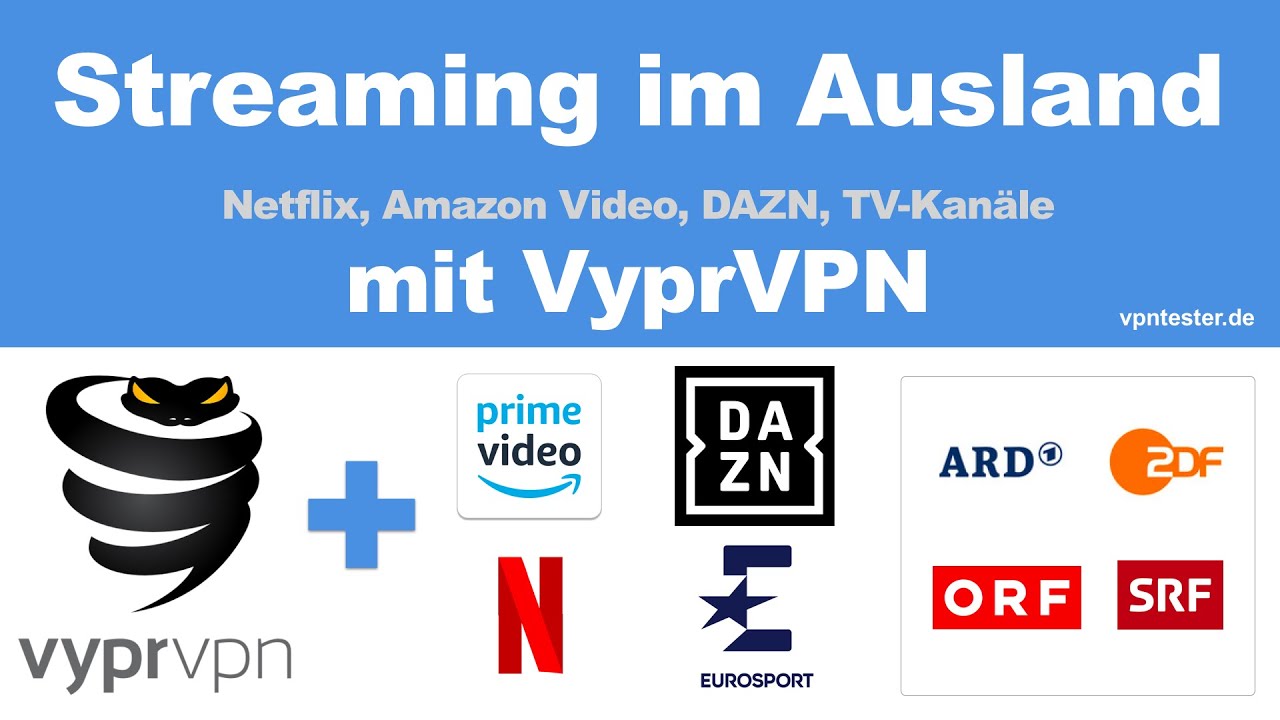 ---
Netflix VPN: Incorrect information from VPN Services related to Netflix?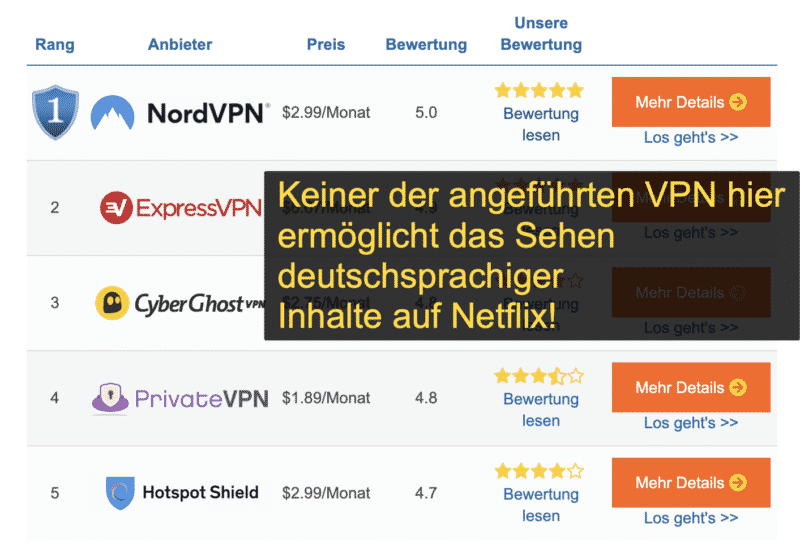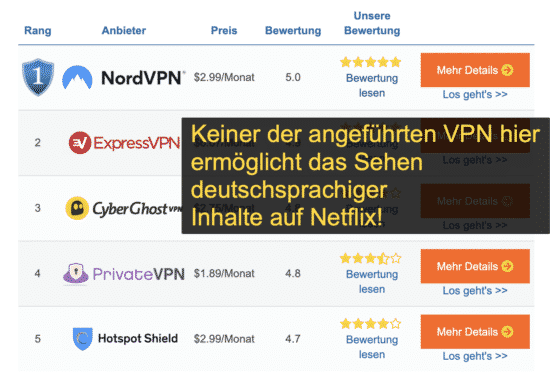 Many VPN Services also advertise to be able to handle the geographical locks also with respect to Netflix. However, they often do not mention that these are the US versions of the services. If you are with one VPN Connect service to the US and then open the Netflix website, then you can also use your local account on Netflix, but you will also see the English language content.
However, this usually does not correspond to the expectations of the users, who hope to gain access to the well-known German-language version.
Typically, too VPN Comparison sites like vpnmentor.com the same mistake for your own business. By suggesting that many VPNs are able to bypass the Netflix locks.
Caution
There are many serious differences between Netflix in Germany 🇩🇪 and Netflix in the US. In addition, only a few contents are also available in German.
---
Netflix VPN: What other services enable you to use Netflix?
The selection of VPN Services with which you can see German content on Netflix is ​​unfortunately very limited as described.
Not all devices can be tricked!
However, Netflix and other platforms work even if the VPN this generally does not support on all devices.
Because devices where you can use the apps of the video portals directly (sometimes not identical on all devices) have entered their own DNS servers, which means that VPN Service in turn as VPN is recognized and the use is then blocked.
Which device can with a VPN Service connected, with which video portal are used?
Win / macOS
Browser

AppleTV
App

iPhone / iPad
App

Android devices
App

SmartTV
App

FireTV
App

Amazon Prime Video (DE)

OK

No

OK

OK

No

No

Netflix

OK

No

OK

OK

No

No

DAZN (EN)

OK

No

OK

OK

No

No

Sky

OK

No

OK

OK

No

OK

ARD, ZDF, BR (DE)

OK

OK

OK

OK

OK

OK

ORF (AT)

OK

OK

OK

OK

OK

OK

SRF (CH)

OK

OK

OK

OK

OK

OK

zattoo (CH)

OK

OK

OK

OK

OK

OK
Created on:08/12/2019