How To See Amazon Prime Video Abroad!
Many of my readers also have the desire to see in the Amazon Prime membership included video subscription abroad. This usually requires a few steps. Like other video portals, Amazon blocks the use of video content from abroad. This applies to all premium content and is necessary due to copyright obligations.
With a VPN Service can be geographic locks around, but the copyright owners have already found out. That's why video portals have to VPN Exclude services from use of the content. Resourceful services, however, have found ways to prefer the portals, none at all VPN To be service.
Most VPN Services are recognized on Amazon Prime Video!
If a service is detected on the video portal, then it is not possible for the user to display the content. Users will then see the following options hidden.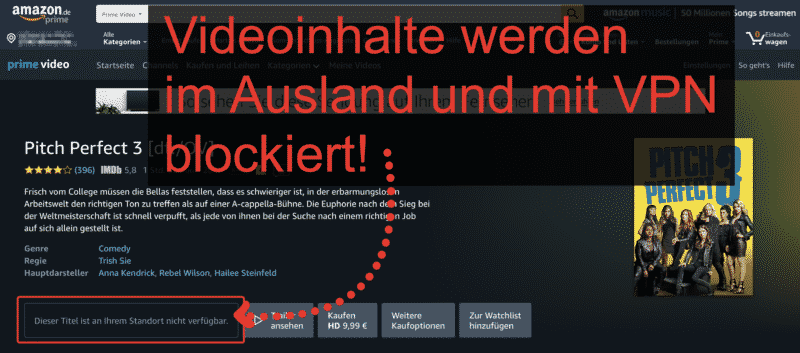 Hence it is a question of VPN Services that have to adapt to the German situation and Amazon Video in order not to be blocked. There is currently hardly any selection here.
---
Amazon Prime Video Abroad!
Amazon apps also work VPN only on certain devices
There are very few at the moment VPN Services that can be used to bypass Amazon Video's geographic locks. And these services do not offer this possibility on all devices.
Which device can with a VPN Service connected, with which video portal are used?
Win / macOS
Browser

AppleTV
App

iPhone / iPad
App

Android devices
App

SmartTV
App

FireTV
App

Amazon Prime Video (DE)

OK

No

OK

OK

No

No

Netflix

OK

No

OK

OK

No

No

DAZN (EN)

OK

No

OK

OK

No

No

Sky

OK

No

OK

OK

No

OK

ARD, ZDF, BR (DE)

OK

OK

OK

OK

OK

OK

ORF (AT)

OK

OK

OK

OK

OK

OK

SRF (CH)

OK

OK

OK

OK

OK

OK

zattoo (CH)

OK

OK

OK

OK

OK

OK
First you should clarify whether the chosen one VPN Service is blocked on the platforms you use:
Which one VPN Service is compatible with Amazon Prime Video?
---
Instructions for Amazon Prime Video abroad:
The only one at the moment VPN The service that also enables Amazon Prime Video to be used abroad is VyprVPN (VyprVPN Review) The Swiss provider specializes in German TV and video portals and is currently the only one that reliably enables Amazon Prime Video abroad.
VyprVPN for streaming
Streaming TV and video content

Use on the home router
✔
Use with KODI
✔
SmartDNS
✔
FireTV app
✔
Avoid warnings
✔
Supported streaming platforms
NetflixAmazon VideoDAZN (EN)SkyEurosportmaxdomezattoo (CH)TVNowARD (EN)ZDF (DE)BR DE)N24 (EN)MDR (EN)rbbWDR (DE)Arte DE)3Sat (EN)Pro7 (EN)Sat1 (EN)Cable1 (EN)Disney + (DE)MagentaTV (DE)ORF (AT)SRF (CH)Servus TV (DE, AT, CH)
German portals:
Video Tutorial: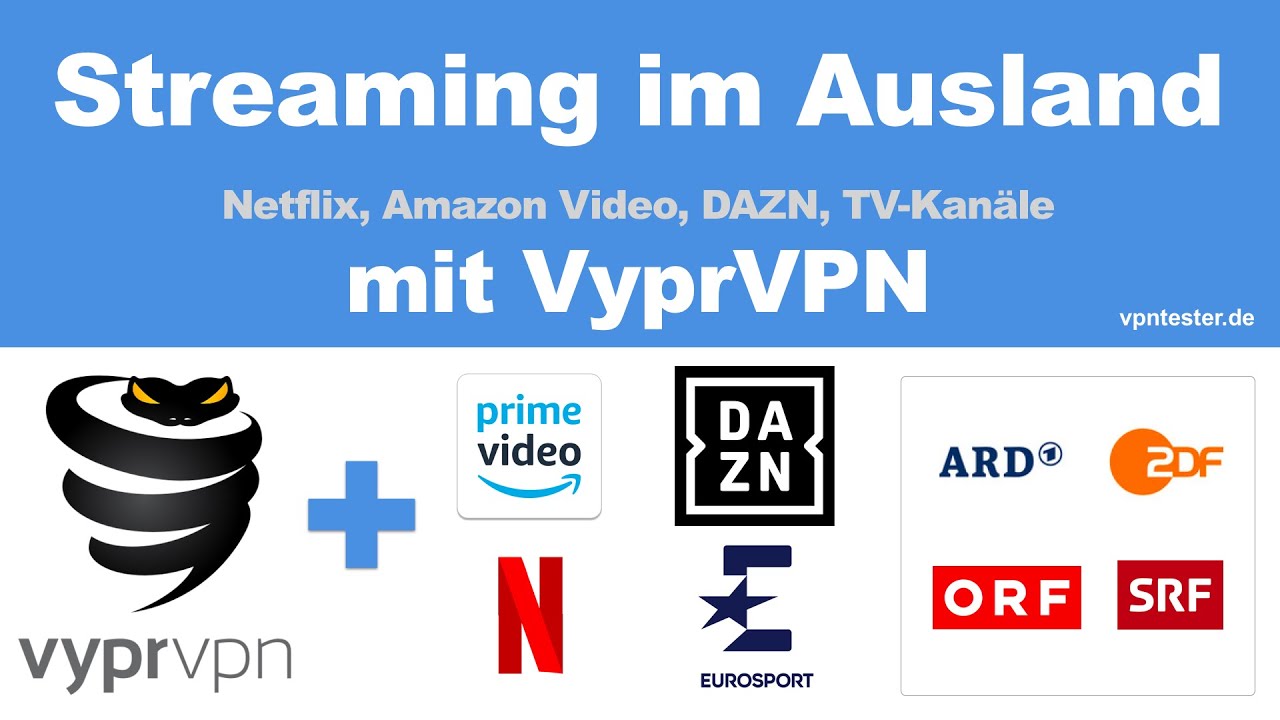 Step by step instructions:
1) Therefore, you must first set up an account with the provider.
Costs / tariffs

Free use
✘
Tariff (1 month)
12.95 EUR
Tariff (12 months)
45 EUR (per month 3.75 EUR)
Tariff (24 months)
60 EUR (per month 2.5 EUR)
Number of concurrent connections per account
5
test options
Refund warranty
You can try out the service for 30 days without risk, if you are not satisfied with it, you can simply cancel the service in the customer area under the menu item "Account" and you will get the prepaid money back within a few days. This is completely automatic and easy.
Amazon Prime Video Abroad with VyprVPN use
Frequently asked questions about Amazon abroad
How to watch Amazon Prime Video abroad?
Amazon Prime Video blocks all users outside of Germany and Austria. Most of them VPN are blocked. With VyprVPN and our instructions it is still possible to watch Amazon video, no matter where you are.
---
Geographic locks work around with VPN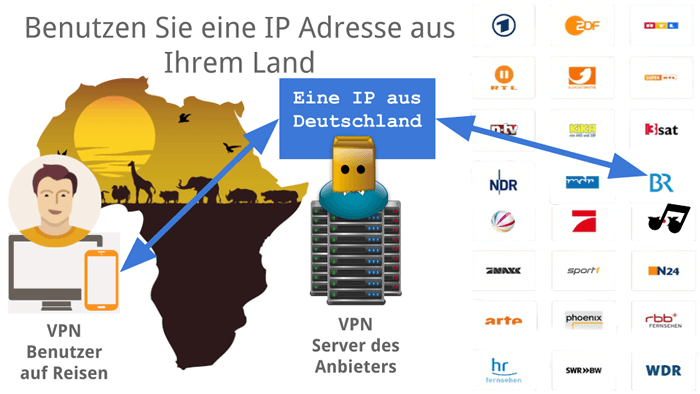 This method is based on the use of VPNLocations in different places around the world. Similar to a company network, users' data via secure connections becomes one VPNServer sent and received over it. This method is also used for data security, for example, abroad or using public Wifi networks and is also recommended by public security agencies.
Amazon Prime Video can also be seen abroad!
VPN-Service use is not illegal!
The use of a VPN Services is not prohibited and prevents data manipulation in insecure networks such as the Internet.
Therefore, private and business users are always free to use these services. Only in some states VPNUsers are bound by certain rules, for example in China. However, the use is there for foreigners a quite effective means to get free access to the Internet.
Created on:09/10/2019