WebSecuritas VPN
7.99 EUR
Benefits
7 days money back guarantee
Based on proxy-like services
German provider
Negative
Quite expensive
No transparency about inquiries by authorities
Unfortunately only PayPal + credit card payment possible
No anonymous payment options
| | |
| --- | --- |
| Connections per account | 7 |
| Tariff (1 month) | 9.99 EUR |
| Tariff (6 months) | 53.94 EUR (per month 8.99 EUR) |
| Tariff (12 months) | 95.88 EUR (per month 7.99 EUR) |
| test options | Refund warranty |
| video platforms | |
The VPNProvider WebSecuritas is one of the truly "German companies" in the market. It offers ultra-fast servers in 23 countries. In total, the users are 100 + VPN Server at 58 locations in 23 different countries available. WebSecuritas offers alongside classic VPNConnections also software for many devices: laptop, smartphone, tablet or router.
Anonymity & Privacy by WEBSECURITAS VPN
WEBSECURITAS VPN Although it takes various security measures, but that can not save the users from the German authorities. Under German law, the company has to cooperate with the authorities on data requests. That's why there are only a few Germans VPNOperator gives. The company wants to guarantee anonymity on the one hand. On the other hand, it also wants to work in a country where citizens' privacy is eliminated at the slightest copyright infringement.
No anonymity with German law!
German data protection laws are among the strictest in the world. In addition, the provider promises to save the data (log files), but he does in any case, when it comes to government inquiries. (The data storage is also legally permissible in Germany). The question of anonymity raises further questions because even minor copyright violations require the abolition of anonymity. Therefore, data security at Websecuritas is alarming and does not meet our expectations VPN.
The position of the company WEBSECURITAS VPN causes some controversy:
anonymity - but they register and pass this data on to the authorities if necessary
Privacy - except for the query of data
No data storage - but that is an applicable law in Germany
Geschwindigkeit
The WebSecuritas servers are probably partly virtual. According to their own statements, they use "proxy services", which aim to filter viruses and prevent tracking. However, this is done at the expense of the maximum bandwidth. The ping time increases accordingly. We also had satisfactory results in our tests, but with a maximum of 25 Mbit / s - twice the ping time than with the top seller Perfect-Privacy (Pingtime leader).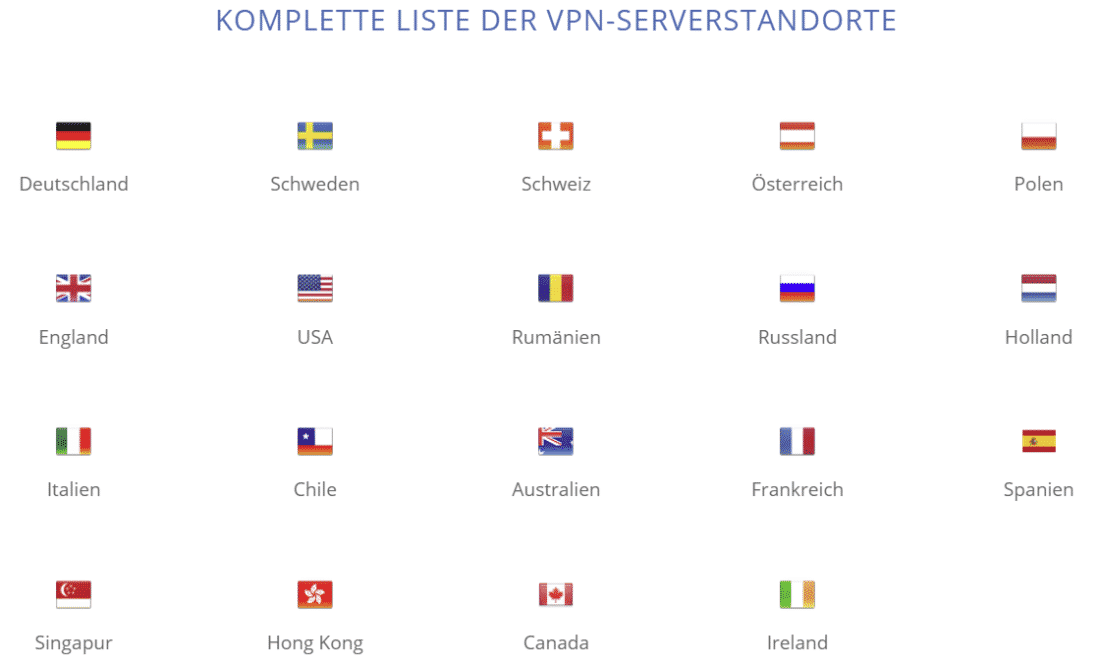 Software
WebSecuritas offers the common protocols OpenVPN as well as L2TP / IPSec and is easy to install. However, not everywhere: Because concentrating on these two protocols also means that an installation is only possible on those devices that OpenVPN and L2TP / IPSec support. Unfortunately, routers, game consoles etc. are not included as they require PPTP protocols.
To perform the installation of open source solutions on the possible devices, WebSecuritas supports you with consistently good German-language configuration instructions. But do not be too happy: you have to play a bit. Only install, login and finished does not work. But you get the benefit of extra security, because open source solutions for VPN are very well tested.
Prices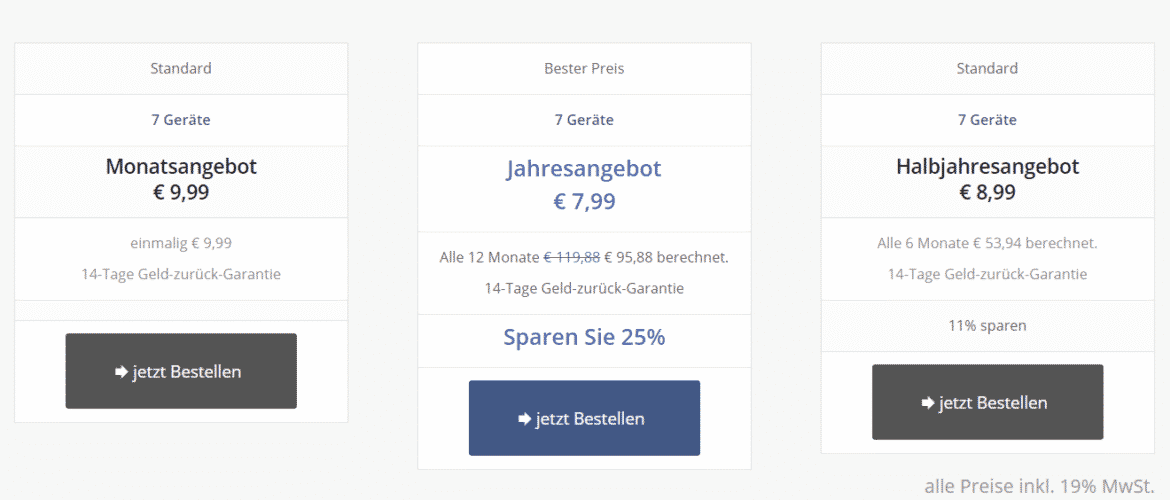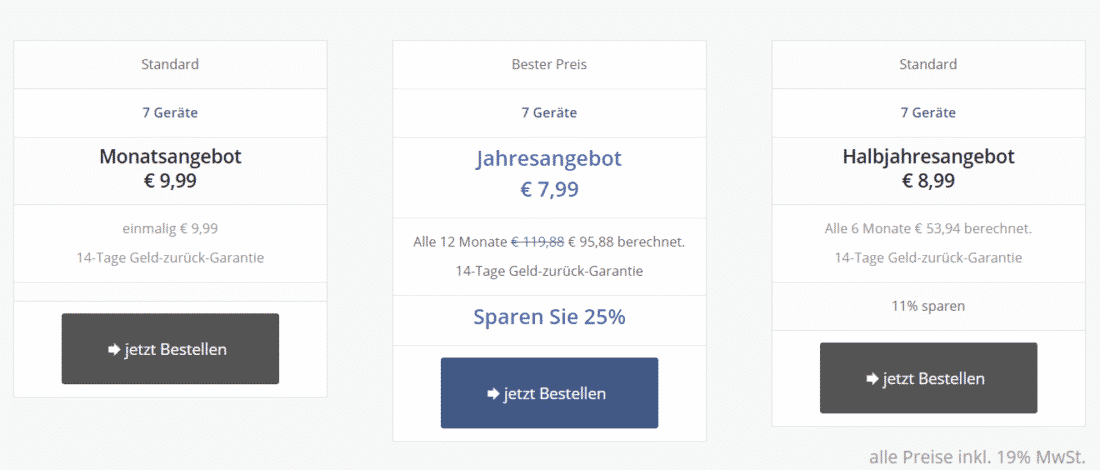 Our conclusion to WebSECURITAS VPN:
It is very difficult to ensure adequate data protection under German law. When testing the service, we convinced ourselves once again. What we also discovered is filtering data transfers, which also poses a risk to personal information. This also affects the speed and
Ping times of the connections
, If the provider is in another country w
ä
In other words, where the laws do not work against the anonymity of users, we might even love this service!
Created on:09/03/2019