| | |
| --- | --- |
| Connections per account | 5 |
| Tariff (1 month) | 4.99 USD |
| Tariff (12 months) | 29.88 USD (per month 2.49 USD) |
| Tariff (36 months) | 50.04 USD (per month 1.39 USD) |
| test options | Refund warranty |
| video platforms | |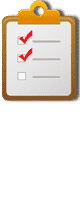 In autumn 2014, ThePirateBay's website featured an ad for one VPNService, which apparently was an initiative of ThePirateBay's founders to continue to protect the freedom of the Internet. The service got new users up to 100.000 in just one week. Since then, some of the founders of Piratebay have disappeared and it is still unclear who is now the actual operator of FrootVPN is. What is certain is that FrootVPN absolutely committed to the anonymity and protection of users from stupefaction and access by authorities. In my contact with one of the founders, we exchanged encrypted emails and I was allowed to test the service for 3 months.
FrootVPN is based in Sweden and operates under Swedish law.
This guarantees an extremely high level of protection against access by authorities, like hardly any other country in Europe (Switzerland possibly excepted). Especially and one has to adhere to it, just "trivial" copyright are protected, with other criminal data protect the Swedish laws less. FrootVPN For safety reasons, only the few operate VPN-Server and guarantees a complete freedom of record (no log files)!
FrootVPN Server in:
NAT is not even used for IP address assignment. NAT is a technique that is commonly used to provide users of routers with an IP address and pass the data in and out. Naturally NAT remembers during the usage which user (IP address) has sent or requested which data? So not the data directly, but the data packet address lines are read. This is actually not a problem, as this data is only stored for milliseconds, but if you had access to the server LIVE ma could possibly find out users IP addresses. Because the FrootVPN Founders apparently even wanted to exclude logging in the operation data instead of NAT is just a very rudimentary service used on Linux routers to get along completely without a record. It may be a radical move, but it may be necessary to think of the NSA's effort to track and monitor billions of people. And FrootVPN offers also US server, but they can not guard the guys there around the clock 🙂
Filesharing P2P / Torrent with FrootVPN
Due to this measure, all users receive only one common IP address per server. However, this also makes it easier for the majority of users, which is an advantage especially for file sharing.
The restricted server selection qualifies FrootVPN primarily to either keep his identity secret and or just filesharing. One should not expect to be able to unlock contents that are blocked for local use from other countries.
Prizes from FrootVPN
Clearly Froot acceptsVPN anonymous means of payment (Bitcoin), PayPal and also credit cards. The
A few FrootVPN Facts in the short overview:
Provider from Sweden (ThePirateBay related)
Cheap Price (without binding only $ 4.99 / month; $ 2.99 / month for 12 months)
FrootVPN relies on OpenVPN and L2TP / IPSec protocols
No NAT is used, hence only 1 IP address for all users of a server
Absolutely no log files / activity records
All devices with OpenVPN or L2TP are possible (Windows, Mac OSX, Linux, Apple iOS, Android)
Torrent and P2P expressly allowed!
Only available in English.
My FrootVPN Conclusion.
FrootVPN is therefore in my opinion not in line with others VPNBut to recommend it for all file sharers and torrent users. The fact that the number of users has increased to 300.000 despite the lack of worldwide coverage also indicates that FrootVPN made a really good name in the community of filesharers. This would not have been possible in the case of access or data transmission to authorities, or would there have been corresponding reports on the Internet. Therefore, it can be assumed that it is indeed very safe.
Created on:03/09/2016